SSE Renewables and Equinor, the developers of the 3.6GW Dogger Bank Wind Farm, have changed the names of the project's phases to recognise their link to the historic Doggerland area where the wind farm will be built.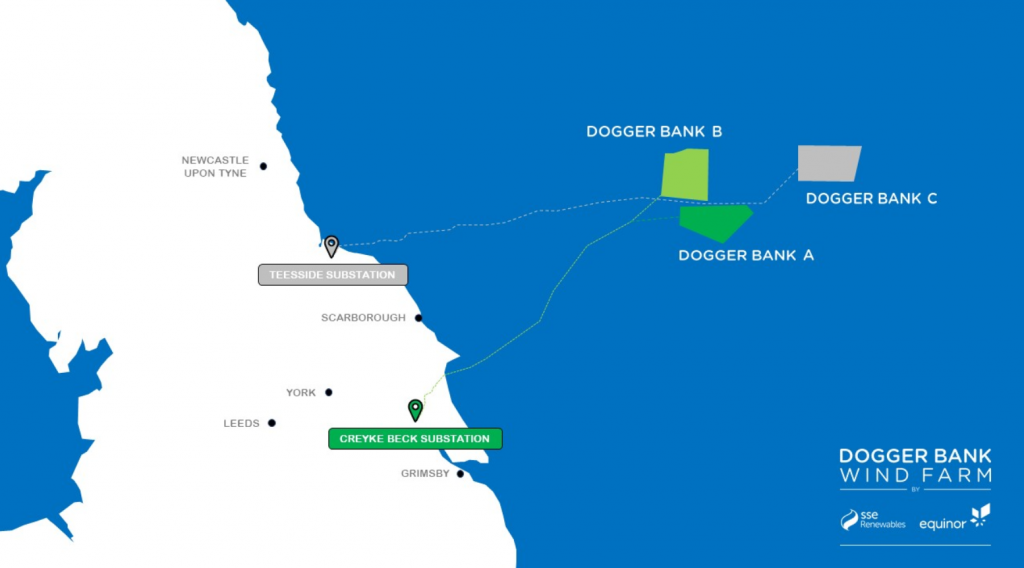 The location used to be home to a Mesolithic community who lived across the Doggerland area around 12,000 years ago.
The area was made up of hills, marshland, wooded valleys and swampy lagoons and was home to hunter-gatherers. The end of the last ice age brought flooding to the area, followed by a catastrophic release of water from a glacier, removing what was left of this land.
From this ancient area, today remains Dogger Bank, a large sandbank in a shallow area of the North Sea between 125km and 290km off the North East coast of England.
Dogger Bank Wind Farm is being built in three phases. These are currently identified as Creyke Beck A, Creyke Beck B, and Teesside A. To recognise their link to the historic Doggerland area, these will now be known as Dogger Bank A, Dogger Bank B, and Dogger Bank C, respectively.
Onshore construction works for the project commenced at the start of the year and offshore construction will take place at each site consecutively between 2022 – 2026.
Located at least 130km from the Yorkshire Coast in water depths ranging from 20m to 35m, the three sites will have an installed capacity of 1.2GW each and feature GE Haliade – X 12MW wind turbines. The first project is expected to be operational in 2023.
The turbines will be installed on monopile foundations and the preferred supplier for the foundation fabrication will be announced in 2020, the developers said.
Photo: Dogger Bank Wind Farm
Related news
List of related news articles