Siemens Gamesa Preferred Supplier for 2.6GW US Offshore Wind Project
Dominion Energy has selected Siemens Gamesa as the preferred turbine supplier for its 2.6GW offshore wind project in Virginia, the U.S.
Siemens Gamesa will supply the turbines from its Offshore Direct Drive platform, with the final amount to be determined during a later phase of the early development period.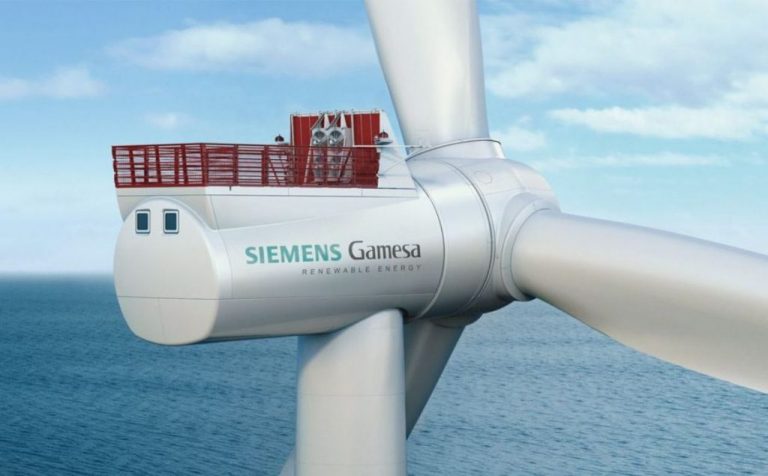 A long-term service and maintenance agreement is also included for the project that will be located 27 miles off the coast of Virginia Beach.
Installation is expected to be completed by 2026.
The agreement will support the submission of the Construction and Operations Plan (COP) to the U.S. Bureau of Ocean Energy Management (BOEM) late this year.
The 2.6GW project will be located on a 112,800ha lease that Dominion Energy secured in 2013. Ocean survey work will begin this year and will be incorporated into the COP Plan.
In addition, the two companies will work together to evaluate offshore wind supply chain development opportunities in Virginia as part of an effort to reduce project costs.
To remind, Dominion Energy began the construction of the Coastal Virginia Offshore Wind (CVOW) pilot project in June, which is an initial step in designing and building the 2.6GW offshore wind farm. The pilot will comprise two Siemens Gamesa 6MW turbines which will be installed this spring and scheduled to come online later this year.
"We're confident that offshore wind power is already one of the fastest-growing, most important contributors on which Virginia state agencies can draw to reach their ambitious renewable energy goals," said Steve Dayney, Head of Offshore North America at Siemens Gamesa.
"We have always believed that the Coastal Virginia demonstration project currently underway with Dominion Energy is a gateway to something bigger and now Virginia is poised to benefit from the wide-ranging economic benefits the Dominion Energy Virginia Offshore Wind project will bring."