Virginia Offshore Wind Demo Enters Construction Phase
The Coastal Virginia Offshore Wind (CVOW) demonstration project has entered the construction phase as onshore works kick off.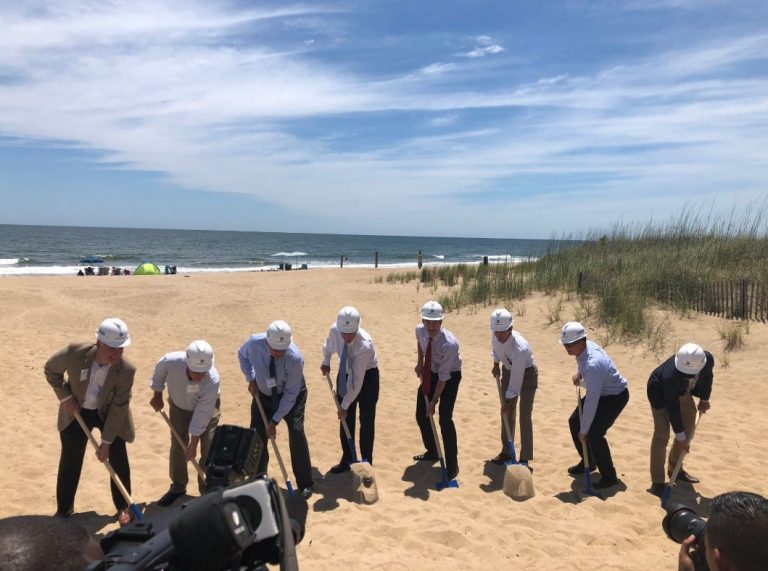 The groundbreaking took place on 1 July, marking the first onshore construction work on the two-turbine 12MW offshore wind project.
"The Virginia offshore wind demonstration project is another powerful example of the Commonwealth's position as a leader in renewable energy," said Governor of Virginia Ralph Northam.
"As the first deployment of commercial-scale offshore wind turbines in federal waters, I am thrilled that Virginia's project will help determine best practices for future offshore wind construction along the East Coast."
CVOW will feature two Siemens Gamesa 6MW turbines on a 2,135ha lease area located some 27 miles off the coast of Virginia Beach. Developers Dominion Energy and Ørsted plan to have the project operating by December 2020.
The two turbines are expected to provide the operational, weather and environmental experience needed for large-scale development in the adjacent 112,800ha lease site, which has the capacity to generate up to 2GW of offshore wind if fully developed.
Ørsted holds exclusive rights to discuss a strategic partnership with Dominion Energy about developing the commercial site based on the successful deployment of the pilot wind farm.
In October last year, Northam released the 2018 Virginia Energy Plan which calls for the development of 2GW of offshore wind capacity by 2028 and supports the development of the CVOW project.