Northwester 2 Turbines to Feature 27-Year Maintenance-Free Fasteners
Northwester 2 turbines will be secured to their foundations with super duplex fasteners designed to be maintenance-free throughout the 27-year turbine design life.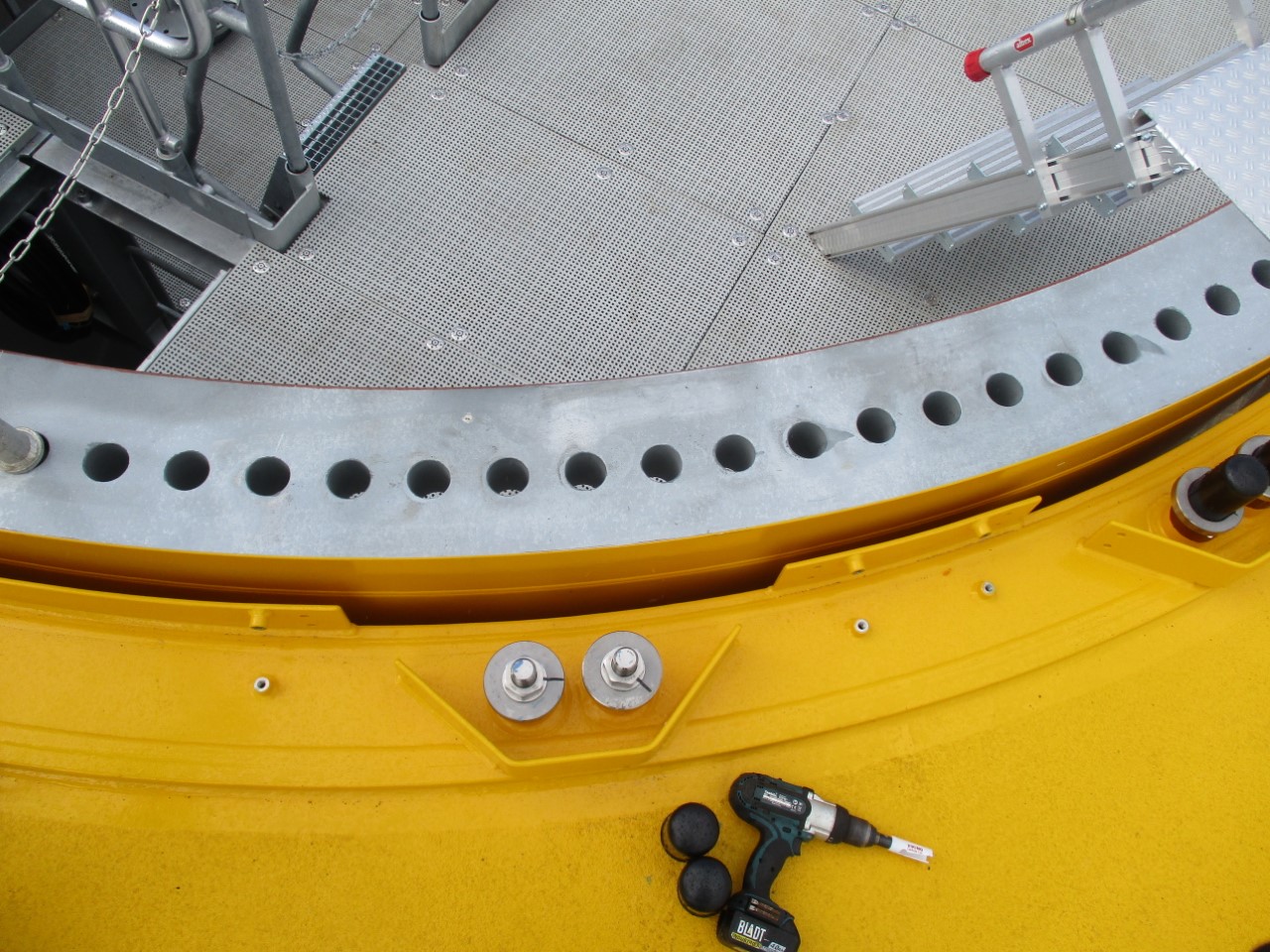 The stainless studs, nuts and washers for the 219MW Belgian offshore wind farm have been delivered to Bladt Industries by Swedish manufacturer BUMAX under a SEK 1.7 million (approx. EUR 160,000) contract.
The prerequisites for the fasteners were that they have a high degree of corrosion resistance and low maintenance requirements to ensure cost-efficiency, less turbine downtime and to reduce the need for stud replacement.
According to the manufacturer, the custom-made fasteners for Northwester 2 have high corrosion resistance and are suitable for challenging North Sea conditions, where they will be affected by saltwater that might cause corrosion problems when salt particles dry on the studs.
Furthermore, the studs also have a very high tensile strength to maintain the integrity of a turbine throughout its lifespan.
BUMAX said that it had delivered the Northwester 2 order in a tight delivery deadline, reducing the normal production schedule for these kinds of fasteners by several weeks to avoid any potential delays to the project.
The 219MW offshore wind farm, currently under construction some 50km north-west of Oostende, will comprise 23 MHI Vestas 164-9.5MW turbines placed on top of monopile foundations delivered by Bladt Industries.
The first of the 23 foundations was installed at the site on 30 July, within one month after the start of the offshore construction works. Northwester 2 is scheduled for commissioning in 2020.