First Northwester 2 Foundation In Place
Jan De Nul's jack-up vessel Vole au vent has installed the first monopile foundation on the 219MW Northwester 2 offshore wind farm in the Belgian North Sea, Parkwind, the majority owner and the developer of the project, said.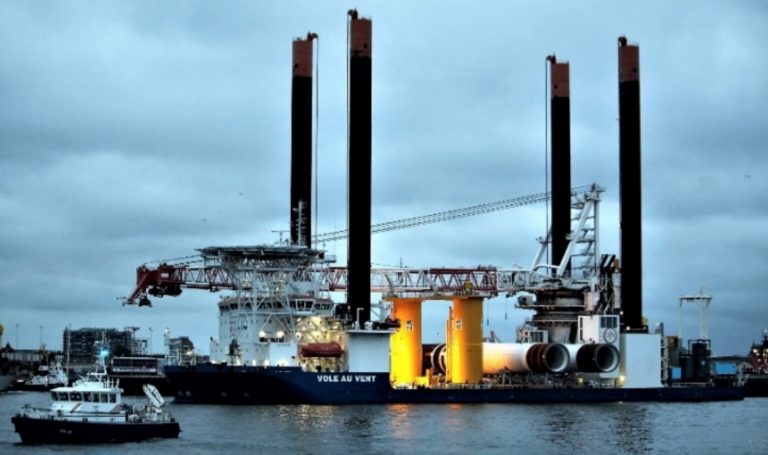 The first of the 23 foundations was installed at the site on 30 July, within one month after the start of the offshore construction works.
The first foundation is composed of a monopile that is 76 metres long and has a diameter of almost 8 metres. The monopile weighs around 900 tonnes and the transition piece which is mounted on the monopile weighs circa 280 tonnes.
Both were produced and assembled at the fabrication yard of the Danish steel contractor Bladt in Aalborg, after which they were shipped to the harbor of Oostende for load out to the Vole au vent.
Before the installation of the foundation, the vessel Thor Express deployed a double bubble curtain on the seabed around the installation area to reduce the noise produced by the hammering operation.
The foundation forms the basis for the 9.5MW MHI Vestas wind turbines that will be installed from October this year onwards.
Northwester 2 is owned by Parkwind (70%) and the Japanese industrial group Sumitomo Corporation (30%). The wind farm is scheduled to be commissioned in 2020.