Aibel to Deliver Dogger Bank Converter Platforms
Norwegian offshore service company Aibel has won a contract to deliver converter platforms for the 3.6GW Dogger Bank offshore wind project.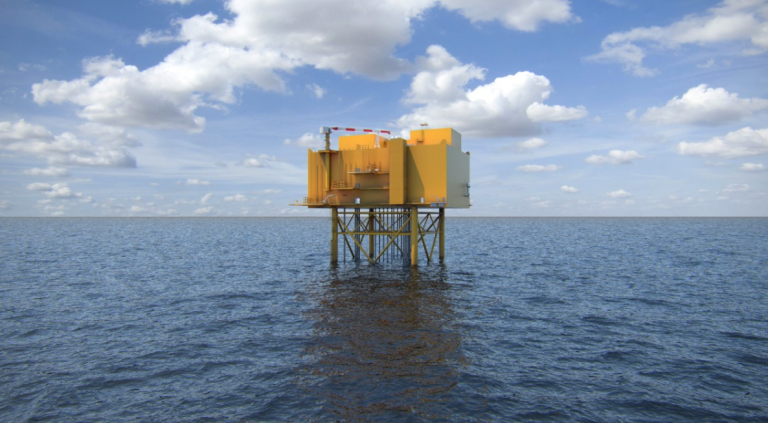 Aibel will deliver two converter platforms for the 1.2GW Creyke Beck A and the 1.2GW Creyke Beck B projects, with an option for a third platform for the 1.2GW Teesside A project at the same wind farm.
Creyke Beck A and B will have a lean design, with a steel jacket structure and no living quarter or helideck. The platforms will normally be unmanned, operated from shore and accessed only by Service Operations Vessels, Aibel said.
"This is an important strategic milestone for Aibel. With this award, we confirm our position as a preferred supplier in the European offshore wind segment and strengthen our role in the ongoing energy industry transformation," said Aibel's President and CEO, Mads Andersen.
The Dogger Bank project will be headed from Aibel Haugesund, while construction of the two platform topsides will take place at Aibel's yard in Thailand. They will then be transported to Haugesund, where they will be outfitted with ABB's HVDC converter technology, including final completion and commissioning.
"Our skilled engineers have for several years worked closely with our partner ABB, and together they have successfully developed integrated solutions that we proudly see win in a very competitive environment," said Executive Vice President for Field development and Offshore wind in Aibel, Nils Arne Hatleskog.
The Dogger Bank projects were recently successful in the latest Contracts for Difference (CfDs) Allocation Round, the UK government's auction for renewable power.
Developed by Equinor and SSE, the Dogger Bank project will be delivered in three phases of 1.2GW spanning a six-year development period. The wind farms are located approximately 130 kilometres from the UK's Yorkshire Coast.
The wind farms will feature GE Haliade-X 12 MW wind turbines. The final investment decision for the projects is expected by the end of 2020. Onshore construction is expected to commence in early 2020, and first energy generation is expected in 2023.