Ørsted Books CWind's Hybrid CTV for Borssele 1&2
Ørsted has signed a contract with CWind for the delivery of a hybrid-powered Surface Effect Ship (SES) for the Borssele 1 & 2 offshore wind project.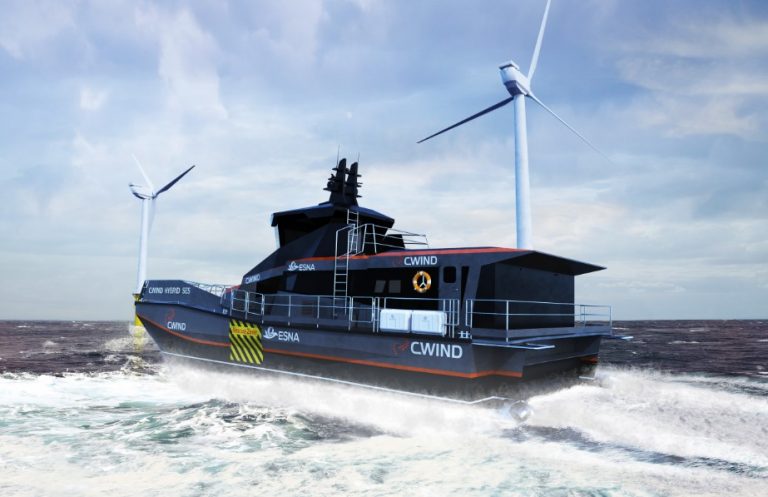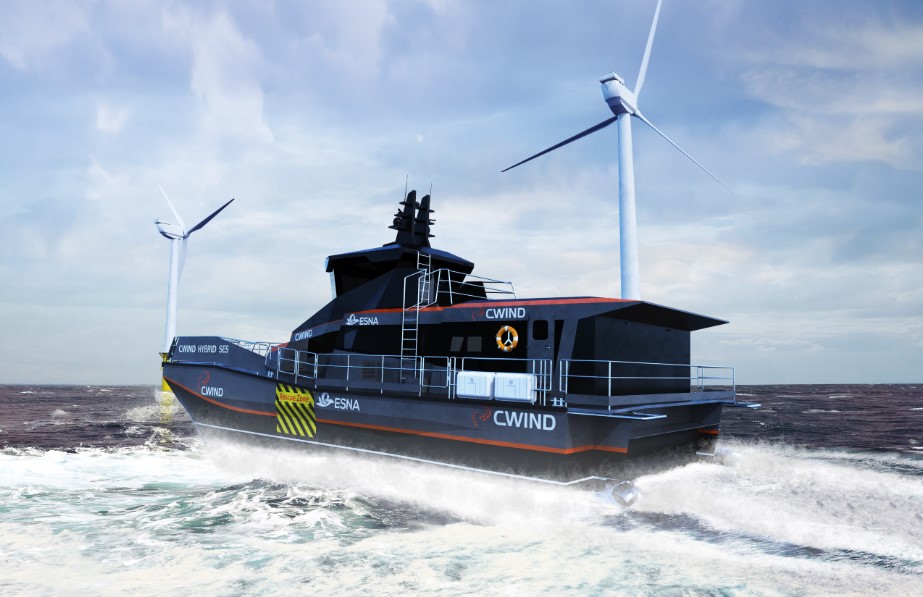 The hybrid SES crew transfer vessel (CTV) will be operating from the Dutch port of Vlissingen to the Borssele 1 & 2 site located 23km from the coast in the North Sea.
The agreement between Ørsted and CWind, part of the Global Marine Group, covers an initial three-year firm charter with options available for a further two years.
The Hybrid SES CTV was developed in partnership with the Norwegian ESNA and will be built by the UK Wight Shipyard Company. Delivery is expected by mid-2020.
"We are delighted to announce the agreement with Ørsted, and look forward to delivering the world's first Hybrid SES for them in 2020," said Ian Bryan, Managing Director, Group Business Operations at CWind.
"Our development of the vessel has been driven by listening to the market and our customers who want a greener, safer and more efficient Crew Transfer Vessel to support their commercial and green objectives."
The hybrid SES CTV is able to operate in sea states of up to 2.0m Hs, whilst decreasing fuel burn and CO2, CWind said, adding that Its propulsion engine will deliver sprint speed and extreme bollard push, from its 1,300kW installed diesel engines, which can be battery boosted up to 1,500kW.
Fuel savings are produced through balancing engine and inefficient low engine power running hours, with battery drive modes including wind farm standby and low speed/harbor operations, which leads to engine operating hours being reduced by 50% during battery standby, the company stated.
Borssele 1 & 2 will comprise 94 Siemens Gamesa 8MW turbines with a combined capacity of 752MW. Commissioning is scheduled for the end of 2020.