First Blade Installed on Haliade-X 12MW
The first blade has been installed on the prototype GE Haliade-X 12MW offshore wind turbine in Maasvlakte, according to the live webcam feed at the Port of Rotterdam.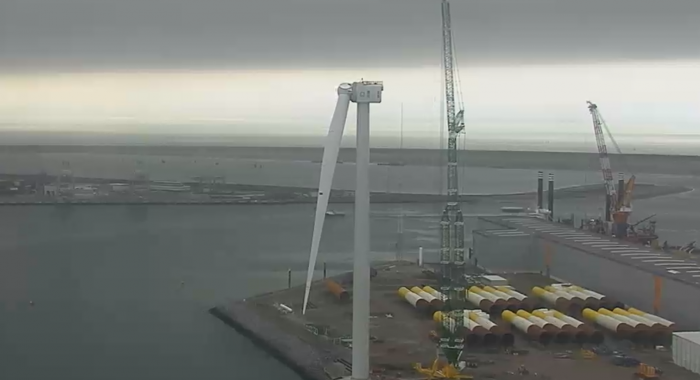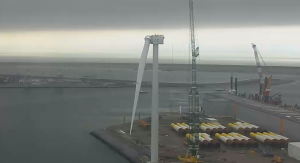 LM Wind Power is producing the 107m blades, the world's largest, at its plant in Cherbourgh, France. The first piece was rolled out in June.
To remind, GE Renewable Energy announced in March last year that it will invest more than USD 400 million to develop and deploy Haliade-X 12MW, the world's most powerful offshore wind turbine.
Haliade-X 12MW is placed onshore to facilitate access for testing. It is expected to allow the collection of data during the initial period of operations which is needed to obtain the Type Certificate in 2020 and ship first commercial units in 2021.