Ørsted has marked the completion of the first made-in-Taiwan transition piece mock-up with Sing Da Marine Structure (SDMS), a wholly-owned subsidiary of China Steel Corporation.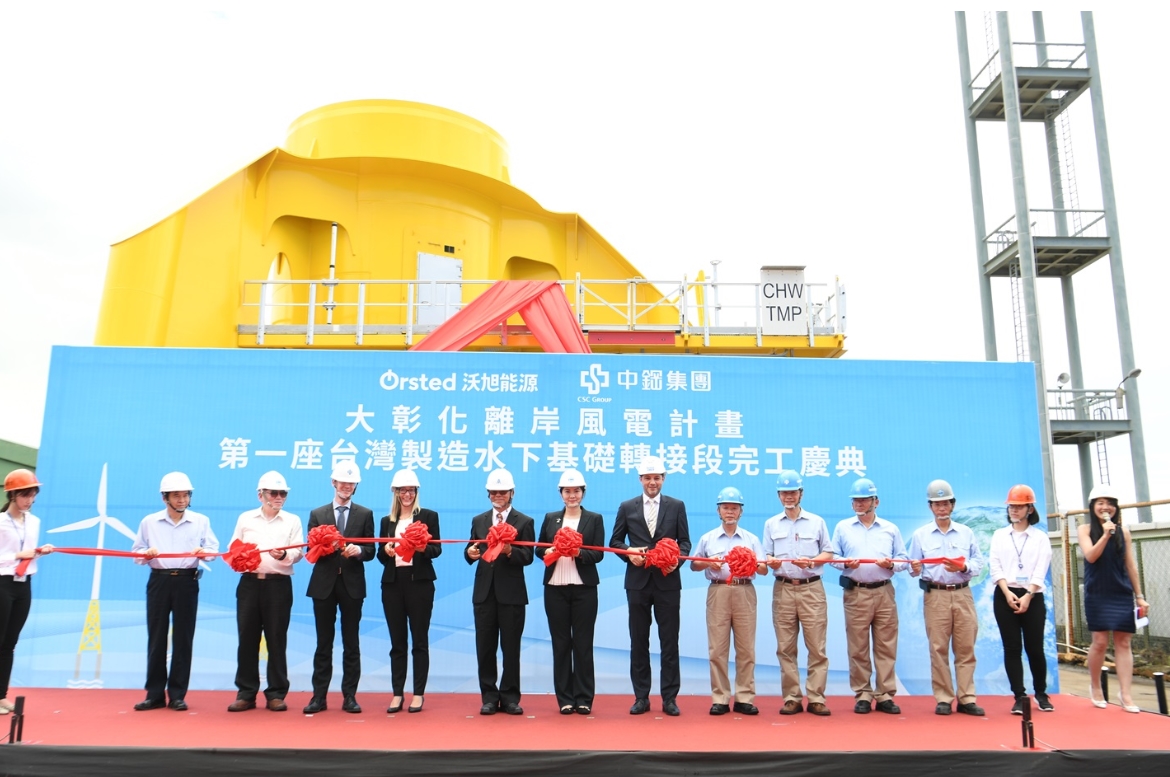 The mock-up, fabricated by SDMS in Kaohsiung, has demonstrated that local suppliers are on track to prepare for delivery of jacket foundations for Ørsted's Greater Changhua 1&2a projects, the world's leading offshore wind developer said.
The dedicated collaboration between Ørsted and China Steel Corporation started in 2017. Ørsted signed a contract for SDMS to supply 56 jacket foundations in November 2018. This is Ørsted's largest jacket foundation contract ever.
Ørsted's 900MW Greater Changhua 1&2a projects are expected to create around 2,000 job opportunities in Kaohsiung. SDMS is extending its manufacturing facilities in Sing Da Harbour in Kaohsiung and the new factory will be operational in the first quarter of 2020. Around 20 local steel suppliers will work with SDMS to deliver the Ørsted contract.
Matthias Bausenwein, President of Ørsted Asia Pacific, said: "The construction of those over 1,000 tons heavy foundations not only accelerates the upgrade of Kaohsiung's steel manufacturing, but also drives investment in related industrial chains, increases employment and invigorates overall economic development all across Taiwan. Ørsted will work seamlessly with local suppliers and stakeholders to continue upgrading the traditional steel industry, with the growth of offshore wind as main driving force."
To support SDMS delivery of the jacket foundations, Ørsted's experts are stationed in Kaohsiung at a dedicated office during the Greater Changhua 1&2 a construction preparation phase. Ørsted will also hire around ten new positions locally over the next months to assist local production in meeting global standards.
Ørsted has obtained site exclusivity on four offshore wind sites located between 35 and 60 kilometres from the shore of Changhua County with a total potential capacity of 2.4GW. Taiwan awarded Ørsted the right to connect 900MW of offshore wind power to Taiwan's power grid which will be built in 2021. Ørsted was also awarded 920MW capacity from the auction which is to be built in 2025. The approximate total installed capacity will be 1.8GW.