Highlights of the Month – August 2019
The Offshore WIND team brings you the ten most read offshore wind news articles in the month of August 2019.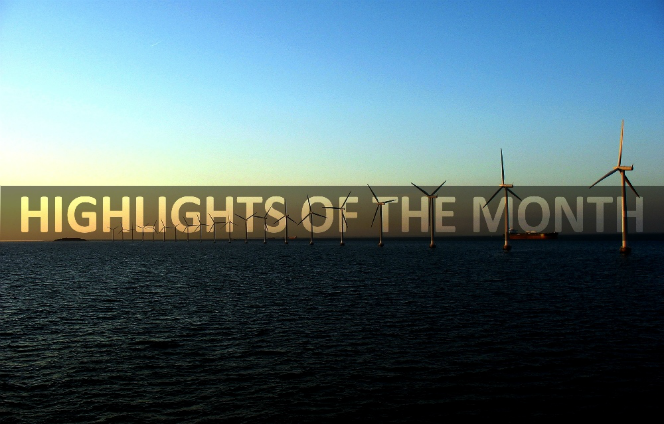 Wison Unveils New Tower Concept for Deepwater Turbines
Wison Offshore & Marine has launched a novel solution for installing offshore wind turbines in deep waters.
Boskalis Feels Offshore Wind Crunch
Dutch offshore services provider Boskalis has reported a significant decline in the operating result at the Offshore Energy division in the first six months of 2019 caused mainly by operational and contractual issues on a limited number of offshore wind cable projects.
Lightning Strike Caused Hornsea One Production Cut – Report
The reduction in the energy supply from the Hornsea One offshore wind farm on 9 August was caused by a lightning strike, an initial report from National Grid Electricity System Operator (NGESO) has revealed.
Crew Rescued as Offshore Wind Ship Develops List Off Taiwan
Indonesia-flagged geotechnical survey vessel Patra Offshore suffered a heavy portside list while working on an offshore wind-related project off Changhua in Taiwan on Thursday, 22 August.
China's First 10MW Offshore Wind Generator Market Ready
Dongfang Electric Machinery has developed China's first 10MW direct drive permanent magnet generator for offshore wind turbines.
Royal Inauguration for Horns Rev 3
His Royal Highness the Crown Prince of Denmark has inaugurated Vattenfall's 407MW Horns Rev 3 offshore wind farm at an event held in the Port of Hvide Sande.
Heerema Wins Big Greater Changhua Contract
Heerema Marine Contractors (HMC) has secured a contract for the transport and installation of turbine foundations and the installation of offshore substations at the Greater Changhua 1 and 2a offshore wind projects in Taiwan.
Canadian Offshore Wind Project Moves Forward
NaiKun Wind Energy Group has signed an indicative offer with an offshore wind developer to develop the NaiKun offshore wind project in British Columbia, Canada.
Makani Shows Energy Kite's First Offshore Flight (Video)
Makani has shared a video showing its airborne wind power system completing its first flight offshore in Norway.
Macquarie Buys BARD Offshore 1 Owner
Macquarie Infrastructure and Real Assets (MIRA) has agreed to acquire Ocean Breeze Energy, the owner of the BARD Offshore 1 wind farm in Germany.
Related news
List of related news articles