Offshore Wind Shapes Northland Power Q2 2019 Figures
Northland Power reported a 6% increase in adjusted EBITDA in the second quarter of 2019, to CAD 194 million, partly impacted by the Gemini offshore wind farm.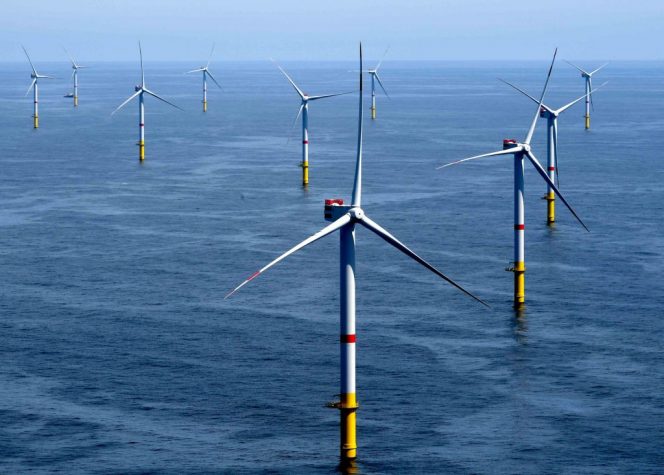 The company stated the rise is partly caused by a CAD 6 million increase at Gemini, due to an adjustment of CAD 7.3 million recorded in the second quarter of 2018 relating to the return of a 2017 overpayment by the off-taker, as well as lower operating costs in the quarter.
On the other hand, a CAD 4 million decrease at the Nordsee One offshore wind farm due to lower unpaid curtailment as a result of negative market prices offset the adjusted EBITDA, Northland Power said.
In the second quarter of 2019, the company reported that the electricity production of offshore wind projects decreased 7% or 49GWh due to cable and other repairs at the Gemini wind farm and unpaid curtailment from periods of negative market pricing at Nordsee One.
In total, net income of CAD 76 million in the second quarter was 10% or CAD 7 million higher compared to net income for the same quarter of 2018, primarily due to an increase in gross profit and a CAD 1 million lower tax expense.
Sales increased 2% to CAD 344 million and gross profit increased 2% to CAD 322 million. Net income increased 10% to CAD 76 million from CAD 69 million.
Northland Power anticipates to execute the power purchase agreements (PPAs) for the Hai Long 2B and Hai Long 3 offshore wind projects in Taiwan this year, as the PPA for Hai Long 2A was signed in February.
Additionally, it is expected that the adjusted EBITDA in 2019 will be in the range of CAD 920 to CAD 1,010 million and free cash flow per share to be in the range of CAD 1.65 to CAD 1.95.
Gemini comprises 150 Siemens 4MW turbines and two offshore substations, Buitengaats and ZeeEnergie. The 600MW offshore wind farm was officially opened in early May 2017.
The 332MW Nordsee One offshore wind farm comprises 54 Senvion 6.2M126 turbines which started commercial operation at the end of 2017.