Navantia Starts Building Moray East Jackets
Spain's Navantia has started construction work on the 20 upper jackets for the Moray East wind farm offshore Scotland.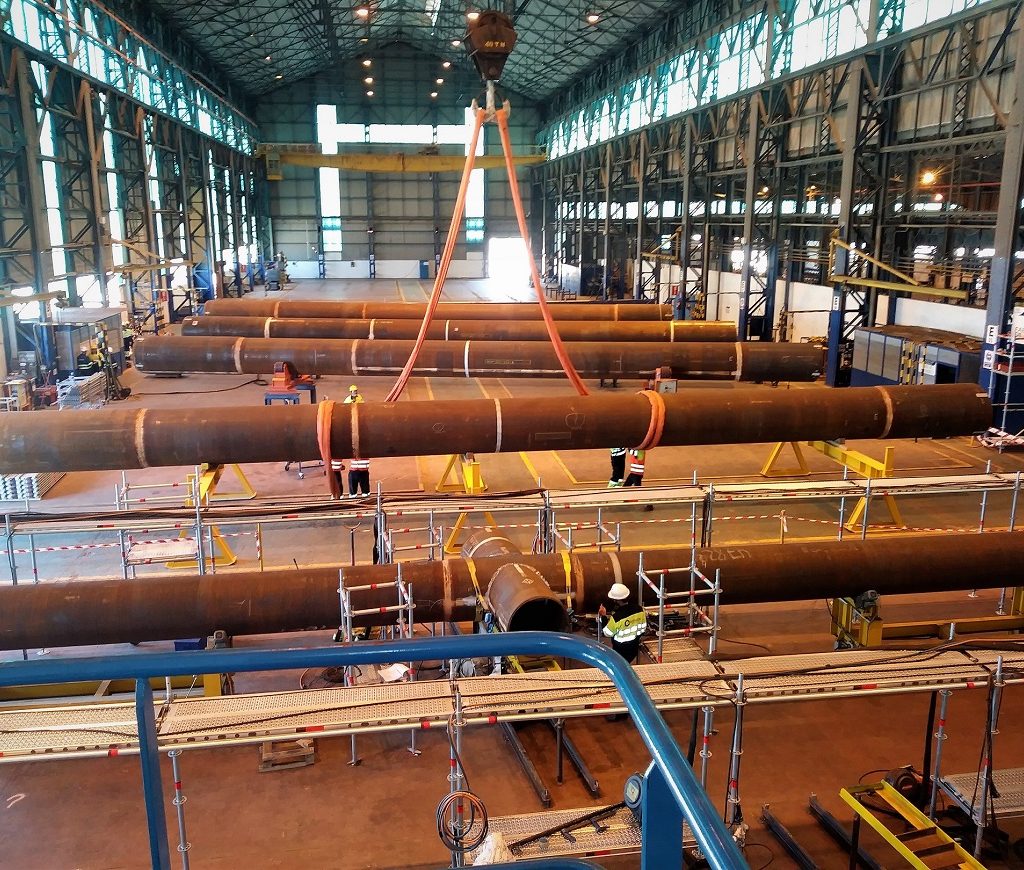 The upper jackets, weighing approximately 460 tons each, will be built at the Navantia shipyard in Puerto Real.
The first units are scheduled to be delivered in the fourth quarter of 2019, and the last batch is expected to depart from the Puerto Real shipyard in the Spring of 2020.
The contract for the manufacture and delivery of the 20 upper jackets was awarded to Navantia by Smulders.
The Belgian contractor is in charge of manufacturing and delivering 55 turbine jacket foundations for the 950MW offshore wind project. The final assembly of the jacket foundations will be carried out in Newcastle.
The UAE-based Lamprell has already started working on the remaining 45 turbine jackets. Lamprell will also manufacture and deliver three jacket foundations for the wind farm's offshore substations.
Located 22 kilometers off the Scottish coast, Moray East will comprise 100 MHI Vestas 9.5MW turbines scheduled to be fully up and running in 2022.