Floating LiDAR Deployed at Moray West OWF Site
Moray Offshore Windfarm (West) Ltd. has installed an EOLOS floating LiDAR buoy at the Moray West offshore wind farm site, located next to the Moray East and Beatrice offshore wind farms.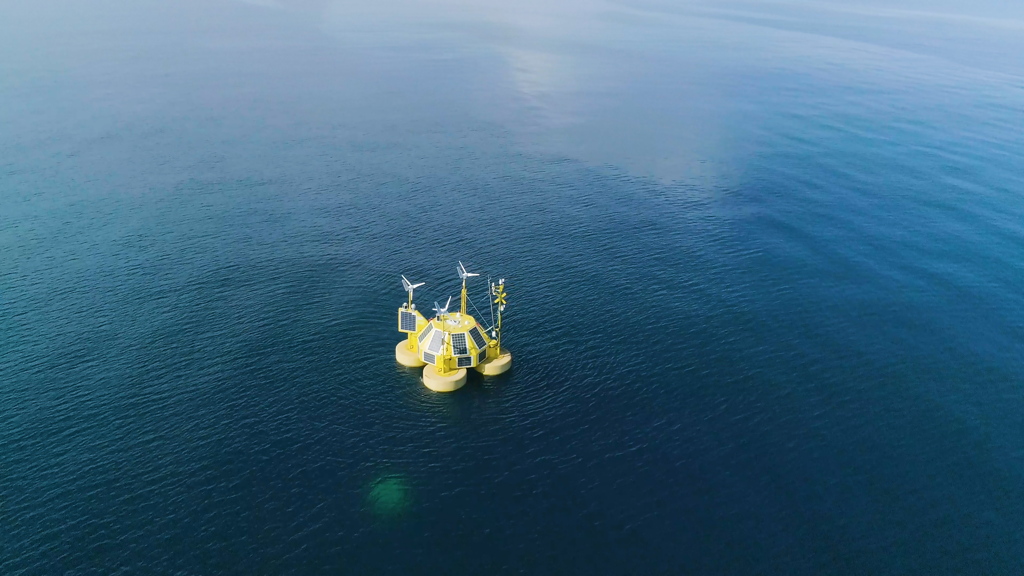 The developer contracted EOLOS Floating LiDAR Solutions in summer of 2018 to deliver a floating LiDAR for a twelve-month measurement campaign, the Spanish company stated in a press release issued on 14 December, adding that this was the first time it had been hired for a full-length measuring campaign in UK waters.
"The UK offshore industry works to the highest standards, under some of the harshest conditions. EOLOS has not only secured its first UK project but simultaneously with the fourth largest wind energy producer in the world, EDP," said Julian Harland, the company's sales director.
Moray West, located off the North East coast of Scotland, is one of the two project sites owned and developed by EDP Renewables, ENGIE and partners, with a different set of shareholding companies involved in each of the two developments.
Moray Offshore Renewables Ltd. (EDP Renewables and ENGIE) received the Crown Estate's blessing to develop up to 1,500MW in Zone 1 (Moray Firth) in 2010, splitting the site into an Eastern and Western Development Area later on. Proposals for the Moray East project have been developed first and the project is now in the pre-construction stage.
In 2014, MORL installed a meteorological mast at the Moray Firth zone and carried out repairs on the structure in 2016.
There is no further information available on the utilisation of the existing met mast in the Moray Firth development zone, given that the developer has now deployed a floating wind measurement solution at the Moray West site, and that the two Moray offshore wind farm sites are adjacent.
According to EOLOS's press release, its floating LiDAR has been deployed "to provide highly accurate, bankable wind data to supplement existing data."
"We have been impressed by the customer focused approach of EOLOS and the quality of their innovative solution. We look forward to a strong dataset from the current deployment to support our design work, yield assessments and to assist funding negotiations in due course," Carlos Escudero, Project Director for Moray West, was quoted as saying.
The Moray West project, owned by EDP Renewables and China Three Gorges, proposes a 750MW offshore wind farm comprising up to 90 wind turbines, assuming the use of 8MW class turbines.