Just two to three offshore wind projects with a combined capacity of 2GW could contribute to over two-thirds of Wales' 70% renewable energy target by 2030 and putting Wales on course to achieve its carbon reduction goal of at least 80% by 2050, according to a new report released by the Carbon Trust.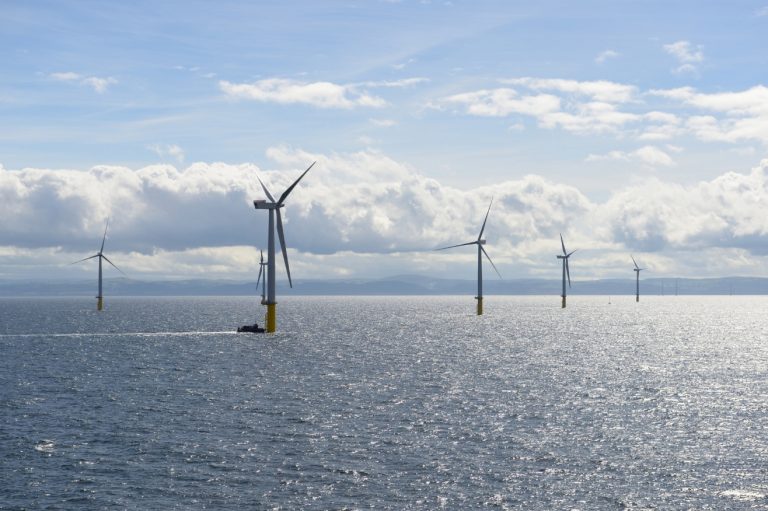 The scaling up of offshore wind generation would also deliver local economic stimulus, the report, Future Potential for Offshore Wind in Wales, produced by the Carbon Trust for the Welsh government, said.
The report delivers a series of recommendations to policymakers to capitalise on the clean growth potential of offshore wind farms. This includes actively engaging with The Crown Estate and prospective developers to help secure new leases in Welsh waters, working with developers and the local supply chain to increase the level of Welsh content, and de-risking the development process through participation in industry-wide initiatives to address consenting barriers.
Currently, 48% of Welsh energy consumption is supplied from renewable technologies.
Despite limited offshore wind activity in recent years, new seabed leasing and site extensions administered by The Crown Estate are set to open new opportunities for offshore wind development in Wales, according to the report. Relatively shallow waters off North Wales, in particular, are expected to be attractive for near-term development, while deeper waters off Pembrokeshire hold considerable long-term potential for floating offshore wind technology.
In addition to achieving clean energy targets, offshore wind has the potential to deliver considerable investment and associated socio-economic benefits to Wales. Harnessing its natural resources could also leverage Wales' maritime and industrial heritage to create opportunities for Welsh businesses, particularly for wind farm operation and maintenance. With sufficient market volume, Wales could also attract major overseas suppliers to establish local manufacturing facilities, as exemplified by a recent investment decision from Prysmian to supply submarine cable cores from its facility in Wrexham.
"This report by the Carbon Trust provides us with a greater understanding of opportunities in Wales for the sustainable development of offshore wind for the future," the Cabinet Secretary for Energy, Planning and Rural Affairs, Lesley Griffiths said.
"We realise the potential of offshore wind to help Wales meet its decarbonisation targets and renewable energy targets. We will now consider the recommendations from the report and continue our engagement with the Crown Estate on the potential of new leasing in Wales."
Photo: Gwynt y Môr offshore wind farm. Source: RWE
Related news
List of related news articles