Inch Cape Picks NKT and Boskalis for Export Cable Work
The consortium of NKT and Boskalis Subsea Cables & Flexibles has signed a Pre-Construction Agreement (PCA) for the delivery and installation of an export cable system for the 784MW Inch Cape offshore wind project in the UK.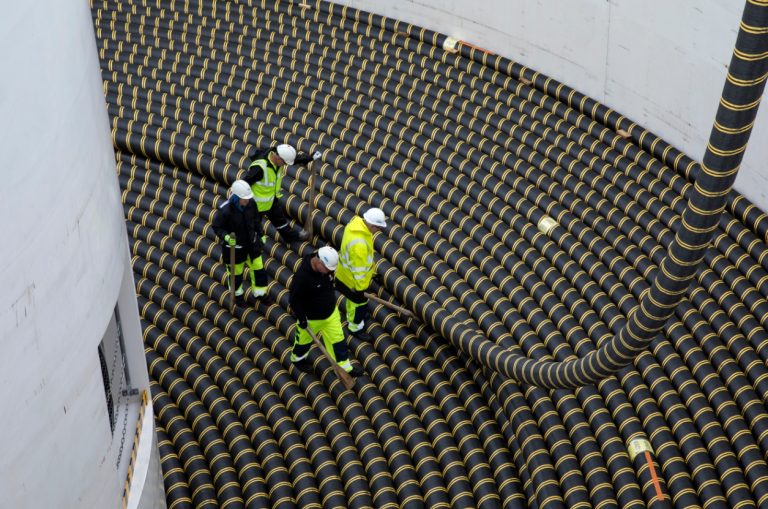 The project is being developed by Inch Cape Offshore Wind Farm Ltd, a subsidiary of Red Rock Power Ltd.
The PCA nominates the consortium as the exclusive supplier and installer for the export cable system. Furthermore, the PCA is a key step towards a final order which is conditional upon final contract negotiations and the project owners providing NKT a notice to proceed.
These milestones are expected during the second half of 2020 if the project is successful in the next UK Contracts for Difference (CfD) auction, which is likely to take place in the second quarter of 2019.
The Inch Cape project will comprise the manufacture of approximately 170 kilometres of 220 kV AC offshore export cables at one of NKT's two high-voltage power cable plants, as well as the installation by Boskalis.
Such type of project typically has a NKT contract value in the range of EUR 80-120m (DKK 600-900m) in market prices, equivalent to a range of EUR 70–110m (DKK 520-820m) in standard metal prices, NKT said.
Conditional on the abovementioned steps, the cables will be delivered for installation in 2022-2023.
"Being the exclusive supplier of the export cable systems for the prospective Inch Cape offshore wind, confirms our forefront market position in the offshore wind segment. Furthermore, the current activity level within offshore wind supports our view that the business is picking up again on project awards and realization," NKT Interim CEO Roland M. Andersen said.
The 784MW Inch Cape will consist of up to 72 turbines located at an area of approximately 150km2 some 15km off the Angus coastline in Scotland.