Hitachi Homeports in Changhua
Japanese wind turbine maker Hitachi and Taiwan's Changhua County Government have entered into a memorandum of understanding to use the Changhua Port and its facilities and land as an operations and maintenance base for the Changhua offshore wind farm.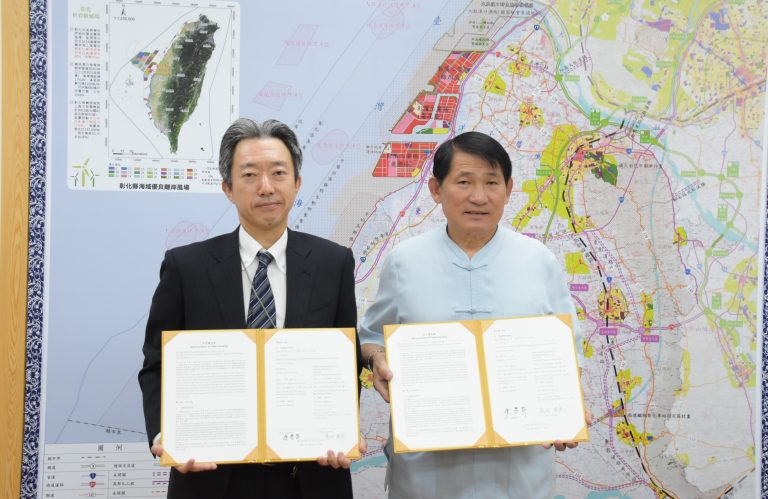 The 109.2MW Changhua offshore wind farm is being developed by Taiwan Power Company (TPC) off the coast of Fangyuan.
Hitachi and Jan De Nul signed a contract with TPC in April for a turnkey delivery of the project, including the manufacturing and installation of 21 Hitachi 5.2MW wind turbines and a five-year O&M service.
The Jan De Nul/Hitachi consortium has been conducting a seabed survey and geotechnical investigation in the waters where the wind turbines will be installed since May 2018,
Hitachi will begin manufacturing the turbines from 2019 to early 2020. The installation of jacket foundations by Jan De Nul and towers and turbines by Hitachi will start in early 2020. The wind farm is expected to be commissioned by the end of 2020.
The O&M base is expected to enter service by September 2020.