Arkona Offshore Substation Stands Tall
Seaway Heavy Lifting's crane vessel Oleg Strashnov has installed the offshore substation topside on the 385MW Arkona offshore wind farm in the German Baltic Sea.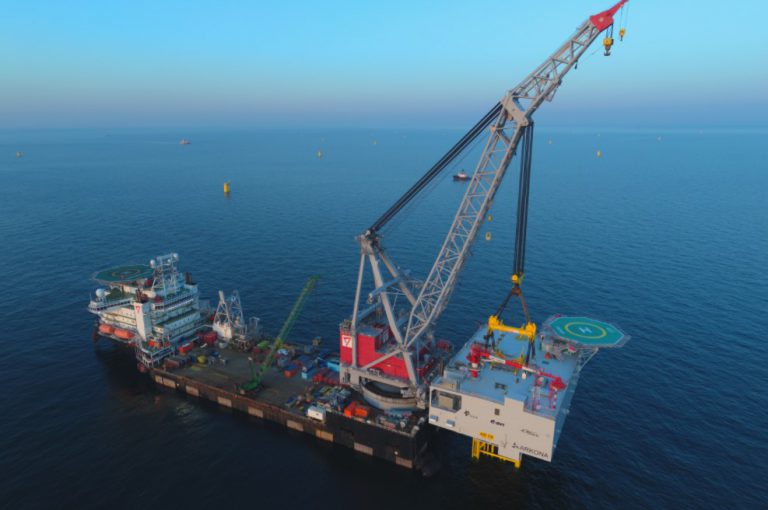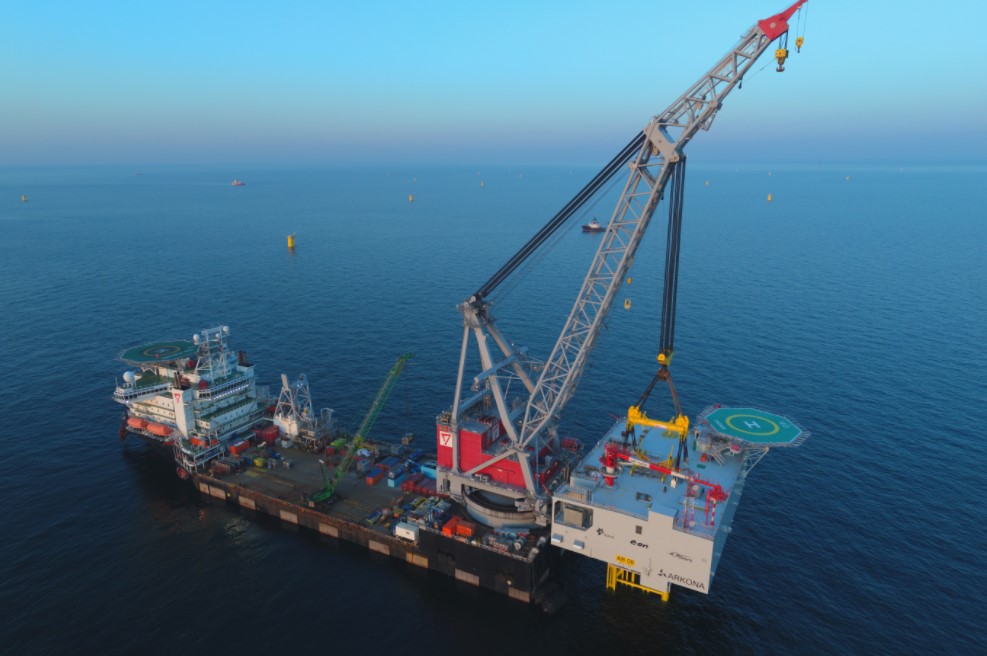 The 1,000-tonne jacket foundation and the 4,000-tonne topside were installed in a water depth of 30 metres some 35 kilometres northeast of the island of Rugen.
Rising 70 metres above sea level, the substation is the size of an eight-storey apartment building, E.ON, the developer of the wind farm, said.
The construction of the transformer station at STX France's shipyard in Saint-Nazaire required more than 500,000 working hours.
E.ON and Statoil, the 50-50 owners of the Arkona wind farm, will jointly use the platform with the transmission grid operator 50Hertz.
The unmanned station is located in the middle of the construction site of the wind farm and will bundle the electricity produced by the 60 Siemens Gamesa 6MW wind turbines, which will then be transported to the mainland by a sea cable.
The substation will be run from the operating station of the wind farm in the port of Mukran Port in Sassnitz on the Rugen island, while E.ONs Offshore Marine Coordination Center in Hamburg will monitor and control the operation.
The next step in the wind farm's construction phase will be the laying of the inter-array cables, E.ON said. Finally, in late summer, the erection of the wind turbines on the foundations already installed will start. The complete commissioning of the entire wind farm is planned for 2019.