ST3 Offshore Starts Loading Borkum Riffgrund 2 Jackets
ST3 Offshore is currently loading out the first jacket foundations for Ørsted's Borkum Riffgrund 2 offshore wind farm at its serial manufacturing plant in Stettin, Poland.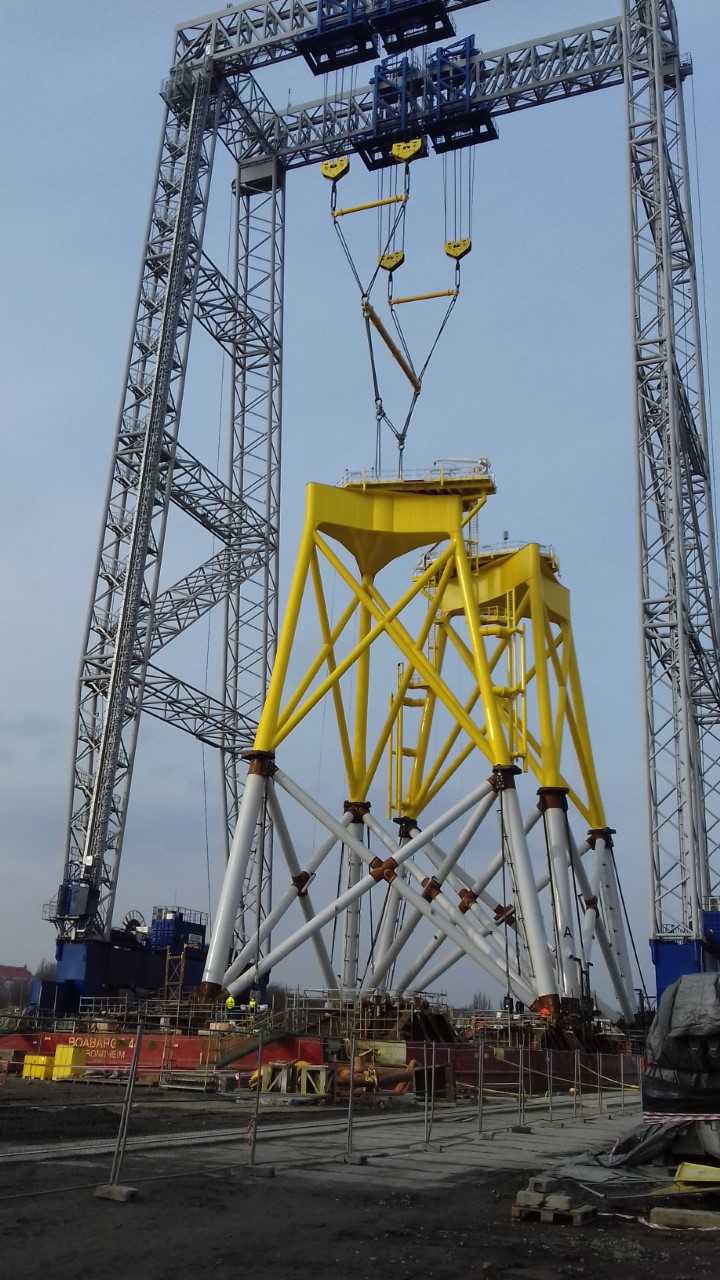 The first two jackets have already been loaded onto a barge. After loading the third jacket, the barge will be ready to depart for Cuxhaven, Germany.
The sail-out is expected next week, weather permitting.
The foundations will be assembled with the suction buckets in Cuxhaven, ST3 Offshore said.
After all certifications and TOCs are in place, the next three jackets will be ready for transport, which is expected by the end of this month.
"The load out proceeding is a difficult venture, both as an operational and as a logistic process," said Adam Kowalski, Vice-President of the Management Board at ST3 Offshore.
"The huge 120 m gantry crane, which is used by the operations, is our great advantage, but in the same time it forces us to be extremely careful and to adjust works to weather requirements. Strong winds, fog, bad visibility make some works impossible."
ST3 Offshore is in charge of producing and assembling 20 jacket foundations for the wind farm, with the Belfast-based Harland and Wolff (H&W) supplying the suction buckets.
Northern Ireland's marine manufacturer fabricated and exported the first 24 suction buckets to ST3 Offshore earlier this month.
The 450MW Borkum Riffgrund 2 is located 38km off the German island of Borkum, next to Borkum Riffgrund 1.
The wind farm will comprise 56 MHI Vestas 8MW turbines, expected to be fully commissioned in 2019.