Bladt, Semco Maritime Team Up with CSBC to Build Taiwanese Offshore Substations
Bladt Industries and Semco Maritime have entered into a partnership with Taiwan's shipyard CSBC Corporation to jointly produce and supply offshore substations to the Taiwanese offshore wind market that is preparing for take-off.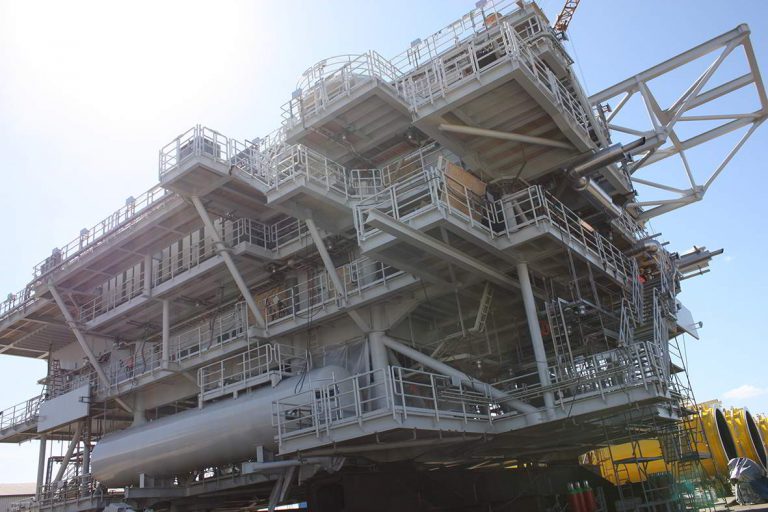 Executive Vice President of CSBC, Foung-Tang Lin, said: "We see it as a major strength that, together with the two leading suppliers from the European market, we are now establishing ourselves in the rapidly growing Taiwanese offshore market. This partnership will give us a unique, unequalled position in the Taiwanese market."
CSBC Corporation has ambitions of participating in the local offshore wind market and has recently also entered a partnership with GeoSea to build offshore wind farms in Taiwan. Now, with Bladt Industries and Semco Maritime, the local shipyard has further positioned itself in another offshore wind playing field with experienced European partners in its team.
Lars Kristensen, Senior Vice President, Bladt Industries, said: "We also want to be an important player in the Taiwanese offshore wind market, and we know that with a strong and reliable partner in Taiwan that has great experience in the fabrication of complex steel structures, our trio will be able to reach new heights in the offshore wind sector."
"This partnership provides a very strong constellation of professional and market leading companies within the industry. Semco Maritime and Bladt Industries have developed a leading position over the last 15 years in the market for offshore transformer stations in Europe, which in partnership with the market leading shipyard in Taiwan forms a very strong constellation without equal. I am certain that CSBC Corporation has exactly the qualities we are looking for," said Carsten Nielsen, Vice President of Semco Maritime.
The companies also pointed out that this partnership will result in creating new local jobs in Taiwan.