Arkona Offshore Substation Topside Changes Scenery
STX France has moved the offshore substation topside for the Arkona wind farm from the Forme B dock in Saint-Nazaire to the Forme 1 dock belonging to the Port Authorities.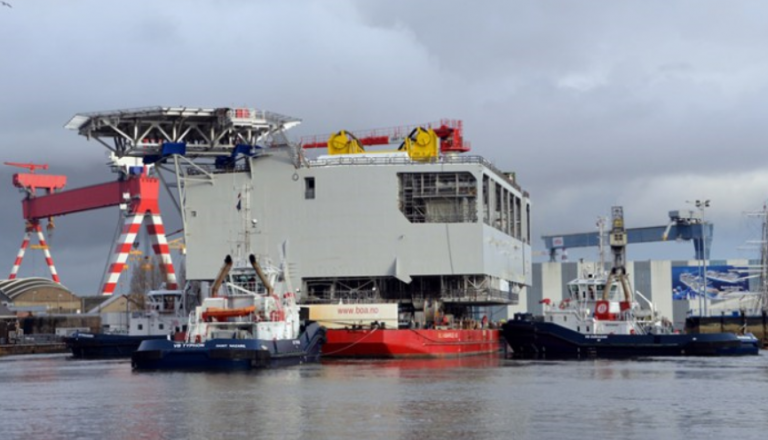 The Arkona offshore substation is, thus far, the largest electrical station built for an offshore wind farm, STX France said.
The 50 metres wide and 35 metres long topside was transported to the Forme 1 with a barge and two tugboats.
Weighing over 5,000 tons and as tall as a 5-floor apartment block, the offshore substation will collect electricity generated by the 385MW Arkona offshore wind farm, currently under construction by E.ON together with its partner Statoil off the coast of the German island Rügen.
Arkona will comprise 60 6MW Siemens turbines scheduled for commissioning in 2019. The offshore platform will be used simultaneously by the Arkona wind farm and the power grid operator 50Hertz.
The Arkona substation will collect the power generated by the wind farm's turbines and transfer it to 50Hertz's onshore substation in Lubmin via the 93-kilometre Ostwind 1 cable system.