Photo of the Day: Siemens OTM Jacket Gears Up for Beatrice
The jacket foundation for a Siemens Offshore Transformer Module (OTM) has been loaded onto a barge destined for the Beatrice offshore wind farm, after undergoing final preparations at BiFab's yard in Fife, Scotland.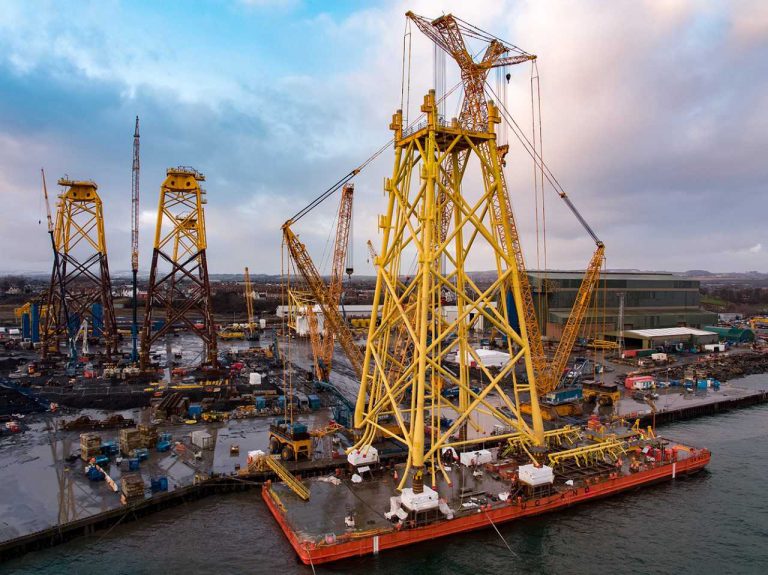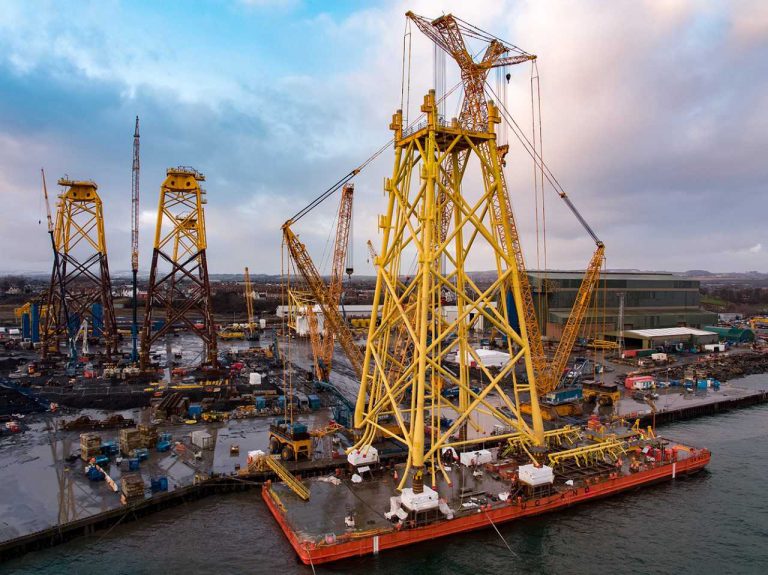 BiFab won the contract for the supply of jacket foundations back in June 2016.
A month earlier, Siemens signed a contract to supply, install and commission 84 7MW wind turbines, and provide grid access solution for the wind farm, which will feed the power to the grid through Nexans' export cable.
For the grid access solution, Siemens is delivering two OTMs, which are one third smaller in size and weight compared to a conventional alternating-current (AC) platform.
The first turbines are expected to be installed at the site in Outer Moray Firth this summer, with the wind farm scheduled to become fully operational in 2019.
The 588MW wind farm is being developed by Beatrice Offshore Windfarm Ltd., a joint venture partnership between SSE, Copenhagen Infrastructure Partners and Red Rock Power Ltd.