EMO's Merkur Service Base Right on Time
EMS Maritime Offshore (EMO) has celebrated the topping-out ceremony of its second building for the Merkur offshore wind farm service base in Eemshaven, the Netherlands, and expects to have it fully built on time with no delays despite winter weather.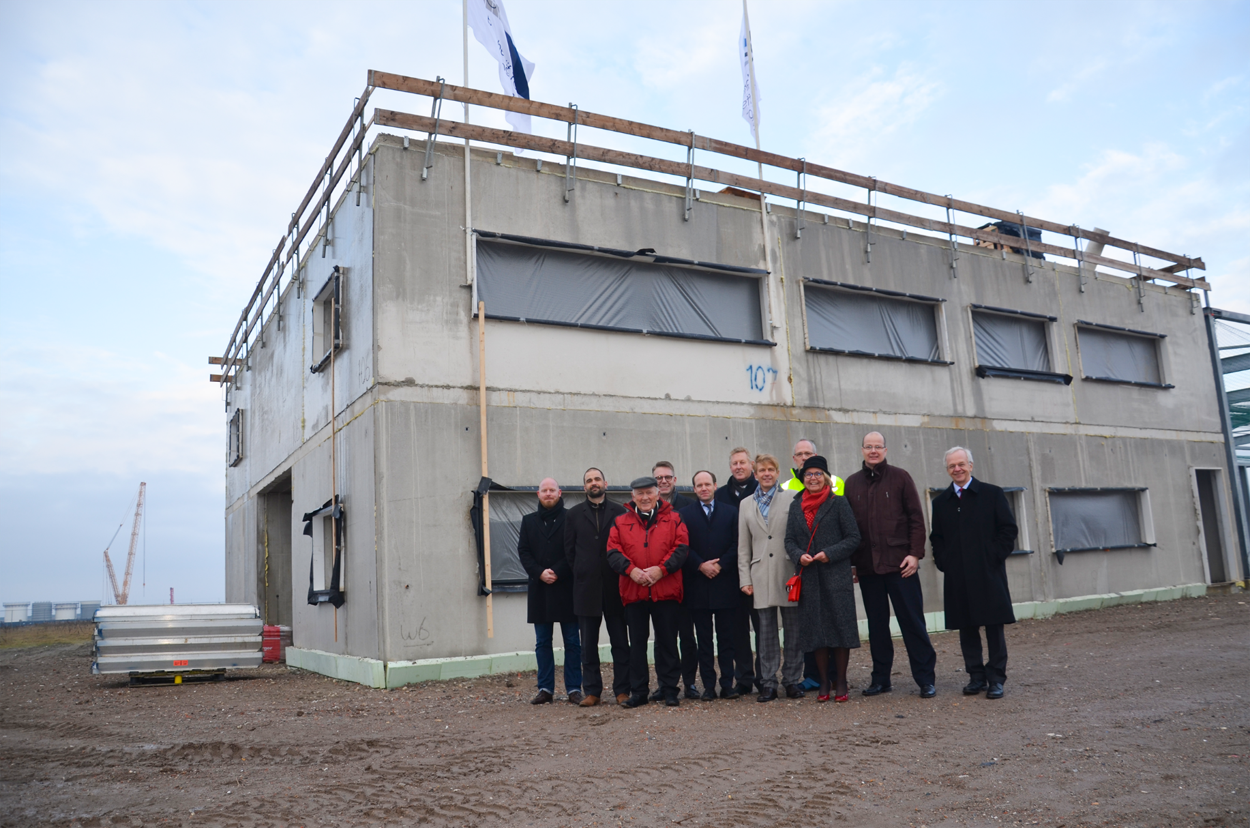 Knut Gerdes, EMO Managing Director, said the decision to rely on familiar, regional partners paid off, and due to the work conducted by the Kooi construction company, the works are on schedule with no delays expected in spite of weather conditions.
The building is the second service base facility for EMO in Eemshaven, with the site at Beatrixhaven still offering construction areas and free spaces.
Merkur Offshore GmbH, the developer of the German 396MW Merkur offshore wind farm, signed a long-term contract with EMO in October 2017 for the construction of the service base.
The developer will rent the 500m² office complex with an adjacent 600m² warehouse area from May, while GE Renewable Energy, the provider of 66 Haliade 6MW wind turbines for the wind farm, will also use the entire infrastructure for the upcoming years.
The Merkur offshore wind farm, located approximately 35km north of the island of Borkum in Germany, is expected to be fully operational in 2019.
Images: EMO