Eolfi and Cobra Strike Up a Partnership in Taiwan
French floating wind developer Eolfi and Spain's Cobra Concesiones have formed a partnership in Taiwan by which Cobra Concesiones finalized its shareholding in Eolfi Greater China.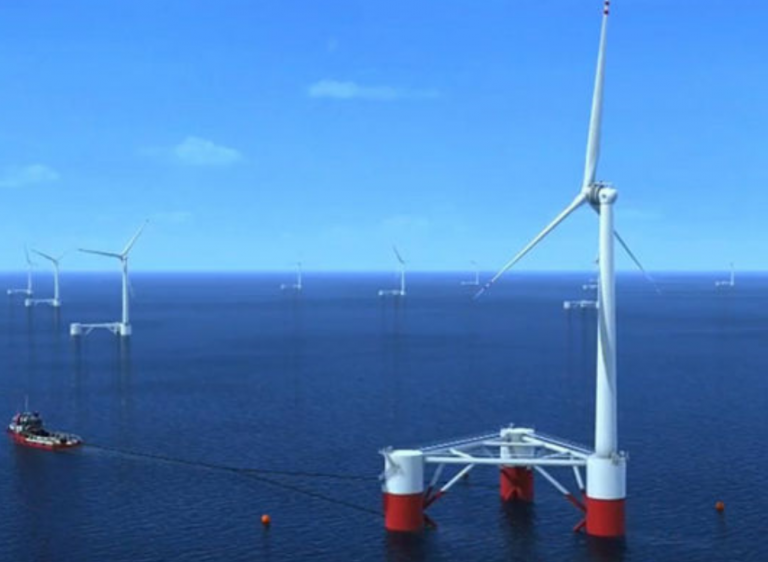 According to Eolfi, Cobra Concesiones' acquisition of the shareholding will secure and speed up the development of five 500MW commercial wind farm projects that Eolfi Greater China is developing in Taiwan.
"This partnership marks a milestone in our development in Taiwan. Amongst other things, the partnership will give a boost to the W1N farm project already benefiting from a grid access approval by Taipower off Taoyuan, a farm expected to be commissioned in 2022 which should be the first commercial floating wind farm in the world," Alain Delsupexhe, Chairman of Eolfi, said.
"This project brings to fruition the strategic initiative that we engaged in 5 years ago when we entered Taiwan. EOLFI thus consolidates its role as a pioneer in floating wind turbines on a global scale."
Once the operation is completed, the Spanish company will be the majority shareholder in Eolfi's subsidiary.
"We are pleased to take up this torch and help speed up the development of Eolfi Greater China, confident in the backing of the Taiwan government and in the ability of the EOLFI team to collaborate with us all the way in our strategy for MREs," Luis Rein, CEO of Cobra Concesiones, said.
Both companies are currently involved in developing floating pre-commercial wind farms in Europe, with Eolfi developing Groix & Belle-Ile in France and Cobra Concesiones developing the 50MW Kincardine offshore wind farm project in Scotland.