Hohe See Offshore Substation Rolls Out
ENGIE Fabricom has rolled out the substation topside being built for the Hohe See offshore wind farm at the company's yard in Hoboken, Belgium.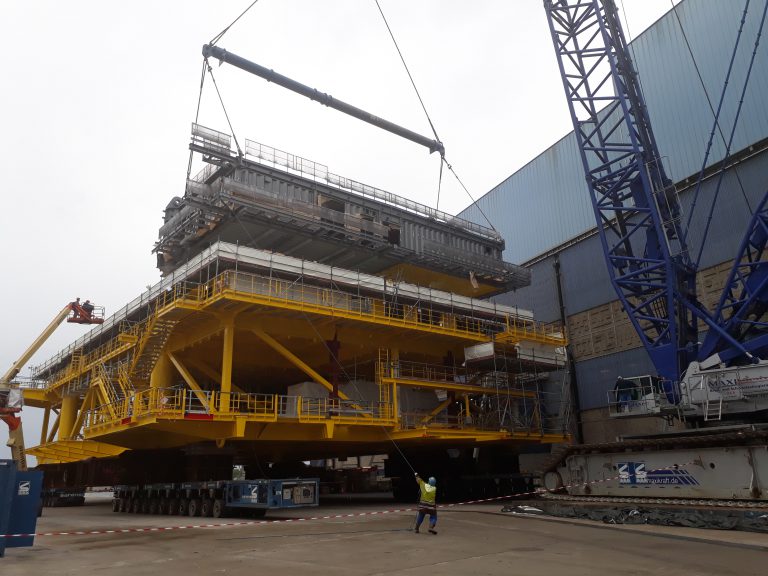 EnBW, the owner and developer of the 497MW Hohe See wind farm in the German North Sea, awarded a consortium of ENGIE Fabricom, Iemants and CG with a contract to design, build and install the offshore substation which will connect the wind farm to the German high voltage grid via the BorWin3 converter platform.
ENGIE Fabricom's scope includes the engineering, procurement, construction, installation and commissioning of the offshore substation.
CG is in charge of the HV/MV equipment and control & protection system for the offshore platform, and Iemants is designing and building the steel structures for both the topside and the foundation, including piles.
The EnBW Hohe See wind farm will comprise 71 wind turbines installed some 90 kilometers north of Borkum and 100 kilometers north-west of Helgoland, with water depths of up to 39 meters.
The commissioning of the wind farm is planned for the third quarter of 2019.