Iemants Loads Out Merkur Offshore Substation Jacket
Iemants, part of the Smulders Group, loaded out the jacket foundation for the Merkur wind farm offshore substation from its yard in Vlissingen, the Netherlands, on Tuesday, 5 September.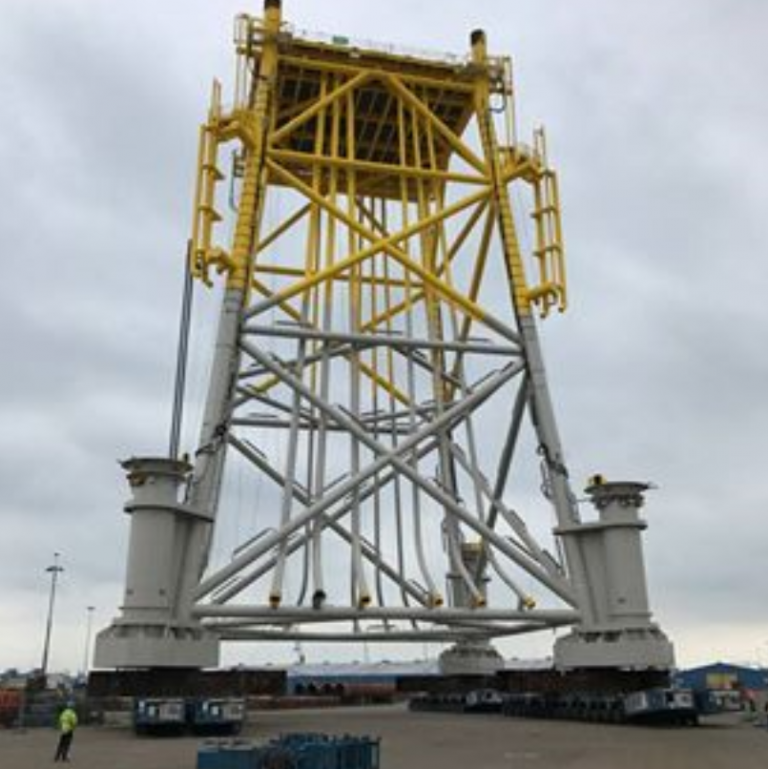 The jacket, weighing almost 1,700 tons, will be shipped from Vlissingen to Eemshaven after which it will be shipped to its final destination in the German North Sea in the coming weeks.
Final assembly of the substation is currently ongoing at the yard of Smulders' joint venture partner Engie Fabricom in Hoboken, Belgium.
The substation will be ready for load-out and sail-away in December after which it will be installed offshore.
The joint venture ENGIE Fabricom-Tractebel and Iemants was awarded the contract for the engineering, procurement, construction, testing and commissioning of the offshore substation and associated jacket for the 396MW Merkur offshore wind project.
Iemants is responsible for the basic and detailed engineering, procurement, fabrication and corrosion protection of the steel constructions for the topside and the jacket.
The owner and developer of the Merkur wind farm is Merkur Offshore GmbH, a joint venture between its shareholders Partners Group, InfraRed Capital Partners, DEME Concessions and Coriolis, with GeoSea as main contractor for the Balance of Plant scope (EPCI).
GE will supply 66 Haliade 150-6 megawatt offshore turbines for the project, to be installed by DEME some 45 kilometres north of the islands of Borkum. The wind farm is scheduled for commissioning in 2018.