Innovation Returns for Second Batch of Rentel Foundations
After installing the first four monopiles and transition pieces at the Rentel offshore wind farm site in Belgium, GeoSea's wind farm installation vessel Innovation is returning to the Port of Rotterdam to load further three monopiles and TPs today, 25 July.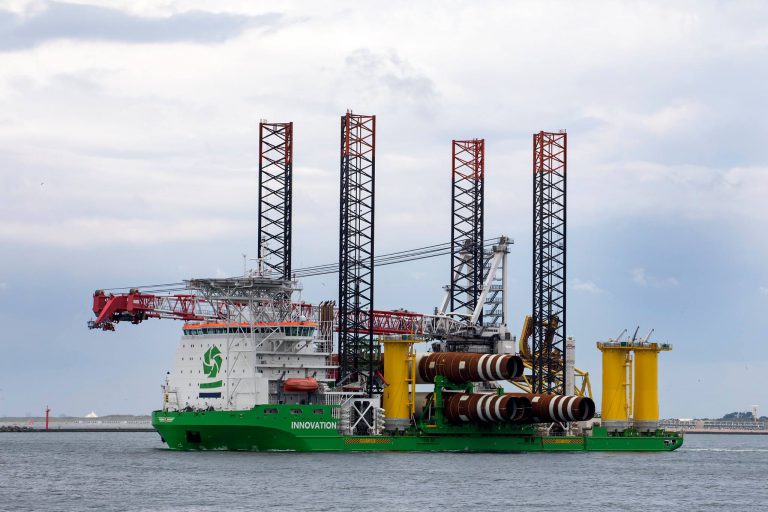 The vessel will pick up the foundations at the Maasvlakte 2 site, where Sif Group – the company in charge of producing the foundations together with its partner Smulders – has set up a production, storage and load-out terminal.
In January of this year, Innovation loaded first foundations at Sif's site, which were installed at the Galloper offshore wind farm in the UK.
For Belgian Rentel offshore wind farm, all 42 monopiles are being produced by Sif, while the transition pieces are delivered by Sif in joint venture with Smulders, whereby Sif produces the primary steel and Smulders is responsible for the outfitting of the transition pieces.
DEME, with its subsidiaries GeoSea and Tideway, is the EPCI contractor for the wind farm.
The project, scheduled to become fully operational by the end of 2018, is being developed by Rentel NV, a consortium of eight Belgian shareholders, including Otary Offshore Energy, DEME Group and Elicio NV.
Offshore WIND Staff