Boskalis to Use New UXO Detection Technology at Borssele Zone
In October, Australian company Gap Explosive Ordnance Detection (EOD) will deliver a new system for detection of unexploded ordnance (UXO) to Boskalis, recently contracted together with Fugro to survey and identify UXO along the cable routes for the planned grid connection between TenneT's two offshore platforms and its high-voltage substation onshore.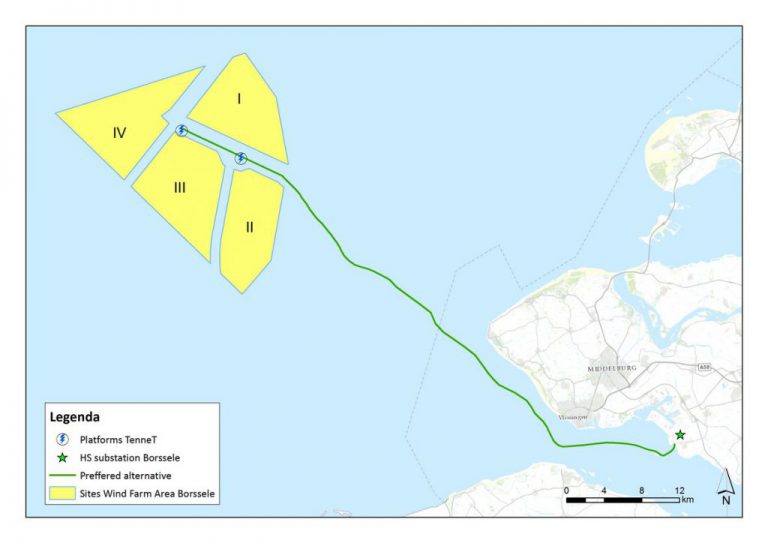 Gap EOD said it invented the technology for Boskalis and thus helped the company win this major contract. The system, called UltraTEM, is a customised remote-operated technology that scans for buried cables and unexploded ordnance underwater. According to Gap EOD, it is the only technology of its kind, with the capability to detect all metals and scan depths of up to 3.5 metres.
The EUR multi-million contract won jointly by Boskalis and Fugro has been set to commence this summer and continue for a duration of approximately two years.
The grid connection of the Borssele offshore wind area will have a capacity of 1,400MW, consisting of two 700MW connections facilitated through two offshore platforms, Alpha and Beta, and four 220kV subsea cables with a capacity of 350MW each. The cables will run from the two offshore platforms to the high-voltage substation in Borssele, in the south-west of the Netherlands, via the Western Scheldt estuary.
Borssele Alpha, the offshore platform which will facilitate grid connection for the Borssele I & II offshore wind project, will go into service in 2019, followed by Borssele Beta a year later. Borssele Beta will provide grid connection to Borssele III & IV offshore wind farm.
The Borssele Wind Farm Zone comprises 5 sites. Borssele I & II will be developed by DONG Energy, Borssele III & IV by a consortium of Shell, Van Oord, Eneco and Mitsubishi / DGE, while the Borssele V site has been earmarked for offshore wind demonstration activities.
Earlier this month, TenneT and DONG Energy signed an agreement for the realisation of grid connection for the Borssele I & II offshore wind farm.
Offshore WIND Staff