Fugro, Boskalis Join Forces on Borssele Grid Connection UXO Survey
Fugro has been awarded a joint contract with Boskalis for survey and identification of unexploded ordnance (UXO) at the Borssele Wind Farm Zone in the Netherlands.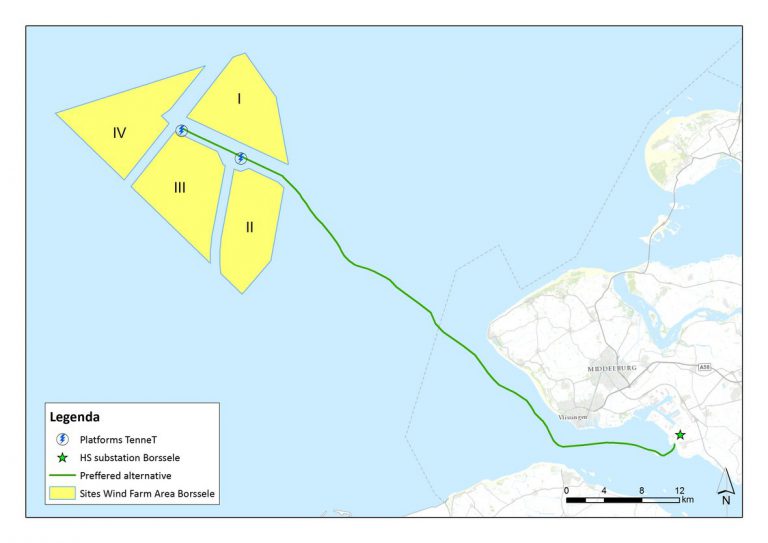 The EUR multi-million contract, with the actual amount left undisclosed, for Dutch transmission systems operator TenneT includes specialised survey and identification work in relation to cable routes for the planned grid connection between TenneT's two offshore platforms and its high-voltage substation onshore.
The UXO survey will commence this summer and continue for a duration of approximately two years.
"Our project team will deliver a strong and reliable turnkey UXO identification solution," said Gertjan Paff, Fugro's Regional Project Director for Europe. "By integrating vessels and innovative systems developed in-house, we have successfully executed similar marine site characterisation projects in recent years."
The new award follows several contracts undertaken by Fugro at the Borssele offshore wind farm site since early 2015, where work-scopes have included geophysical surveys, geotechnical site investigations, integrated geological modelling and measuring meteorological and oceanographic conditions.
The grid connection of the Borssele offshore wind area will have a capacity of 1,400MW, consisting of two 700MW connections facilitated through two offshore platforms: Alpha and Beta. Each platform will process the electricity generated by two wind turbine sites, and will provide 700MW via two AC cables.
The four offshore cables will be routed via the Western Scheldt river and will come ashore near the existing high-voltage substation at Borssele, where they will be connected to the substation via underground 220kV cables. The Borssele substation will be expanded to create extra room for the transformers required to convert the voltage level from 220kV to 380kV. The national 380kV high-voltage grid will then distribute the wind energy to households across the country.
Borssele Alpha will go into service in 2019 and Borssele Beta in 2020.
The Borssele Wind Farm Zone comprises 5 sites. Borssele I & II will be developed by DONG Energy, Borssele III & IV by a consortium of Shell, Van Oord, Eneco and Mitsubishi / DGE, while the Borssele V site has been earmarked for offshore wind demonstration activities.