TenneT Takes Partial Credit for Low Borssele Bids, Sees Room for Growth in Dutch North Sea
The low winning bids for the Borssele offshore wind farms in the most recent tender rounds in the Netherlands were partly due to the fact that "wind farm developers have the security of having TenneT as the designated offshore grid operator", the transmission systems operator said.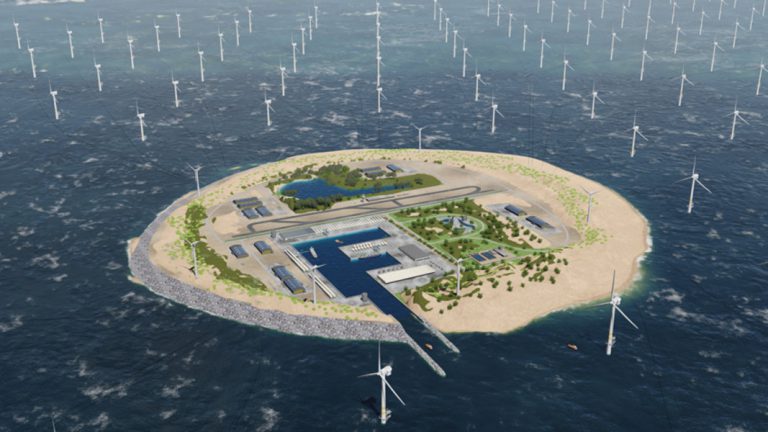 In 2016, the Dutch government assigned TenneT as the Netherlands' offshore grid operator. This means TenneT will be responsible for the development, construction and operation of an offshore energy system that, by 2023, will transport 3,500MW of offshore wind power from the North Sea to the national grid.
This fact, combined with low market prices for steel and other commodities and low financing costs, resulted in the winning tenders being well below previous levels, TenneT said.
The TSO also pointed out that, in the medium term, there is room for further expansion of wind power capacity in the Dutch part of the North Sea, namely, in the IJmuiden Ver offshore wind farm zone, which could possibly added to the country's 2023 offshore wind target.
IJmuiden Ver can accommodate enough wind farms to generate thousands of megawatts, TenneT said.
These wind farms could be connected to the grid using conventional methods or perhaps a hybrid method, in which the cable would also function as an interconnector between the Netherlands and the United Kingdom – a so-called "wind connector".
During 2016, TenneT announced its long-term vision for an "energy island" further offshore on the North Sea, which could connect wind farms with a combined capacity of up to 70 gigawatts to the German, Dutch, Belgian, Norwegian and Danish electricity markets. In this "hub-and-spoke" model, the wind connector concept could be implemented on a large scale, according to TenneT.
In the German part of the North Sea, TenneT currently operates nine offshore grid connections: two alternating-current (AC-) and seven direct-current (DC-) connections. This brings the current total available capacity for transmission of offshore wind power to 5,221MW.
The operator says that this is more than enough to transport the total installed capacity of 3,783MW generated by German offshore wind farms.
By 2019 TenneT expects to have 7,132MW offshore transmission capacity installed. By 2025 this is expected to grow to more than 10GW.
Over the next ten years, TenneT expects to invest EUR 25 billion in onshore and offshore grid infrastructure across the Netherlands and Germany.