First Turbine Stands at Nordsee One
MPI Offshore's wind turbine installation vessel MPI Enterprise has installed the first Senvion 6.2M-126 turbine at the 332MW Nordsee One offshore wind farm in the German North Sea.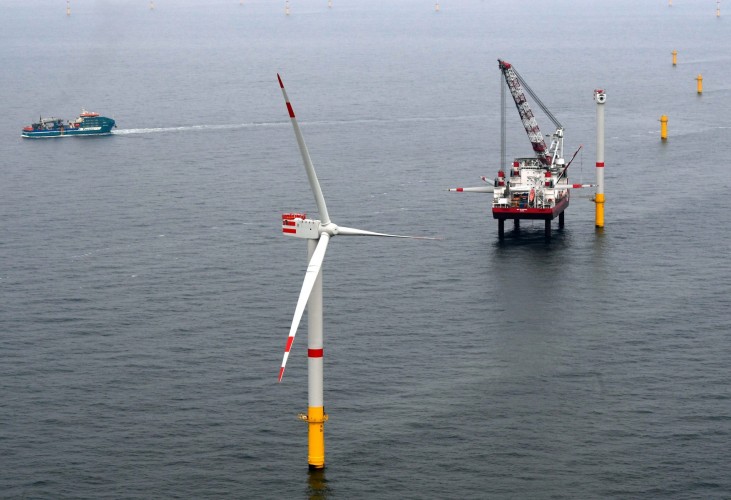 MPI Enterprise sailed out of the Buss Orange Blue Terminal at the Port of Eemshaven with the first turbine components on Friday, 3 March, and the first turbine has now been installed, a spokesperson for Nordsee One GmbH, the owner and developer of the wind farm, told Offshore WIND.
Nordsee One, located approximately 40 kilometres north of Juist Island, will comprise 54 Senvion 6.2M-126 turbines installed across an area of around 41 square kilometres.
The wind farm is expected to be ready for operation by August 2017.
Nordsee One GmbH is incorporated in Hamburg, Germany, and is owned 85% by Canada's Northland Power Inc. and 15% by innogy SE.