Gallery: Installing Formosa 1 Phase 1
Two Siemens 4MW turbines were installed off Taiwanese coast in October, representing the completion of the first phase of the Formosa 1 offshore wind farm, which is set to comprise 32 turbines by 2019.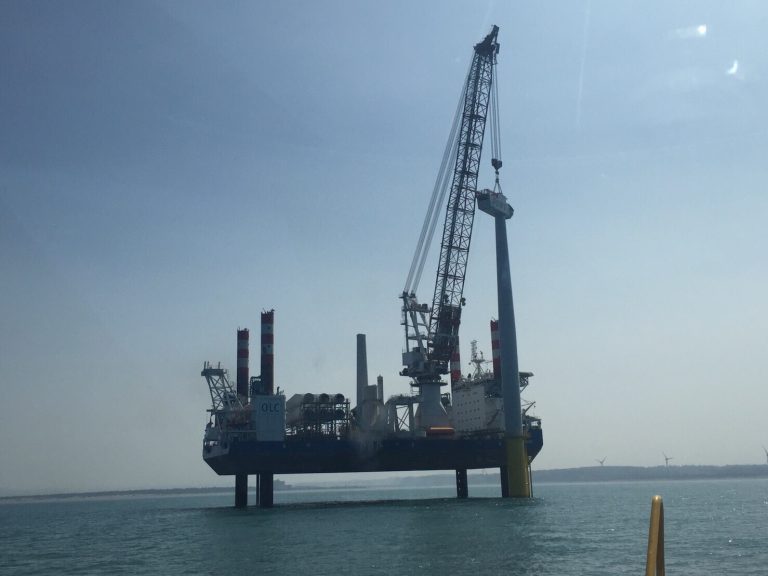 Both the foundations and turbines were installed by using the vessel M/V TORBEN, formerly known as Friedrich Ernestine, owned by RWE Offshore Logistics Company (OLC). In 2014, OLC signed a 5-year bareboat charter for the construction vessel with the Chinese joint venture company ZPMC Profundo Wind Energy Co.,Ltd, which mobilised the vessel for operations in Asian offshore market.
A2SEA had been hired for ship management and operation of the vessel on the Formosa 1 project, however, the charter agreement expired before the construction could be completed and the works were then taken over by Jiangsu Longyuan Zhenhua Marine Engineering Co. Ltd.
Formosa 1 Phase 1 is expected to be commissioned in early 2017, with the second phase planned to be constructed in 2018/2019.
Offshore WIND Staff; Images: Maersk Broker