EWE, Trianel Team Up for Borkum 2 OWF
EWE AG and Trianel have set up a joint venture to develop the second stage of the Trianel Windpark Borkum (TWB II) with a capacity of 200MW.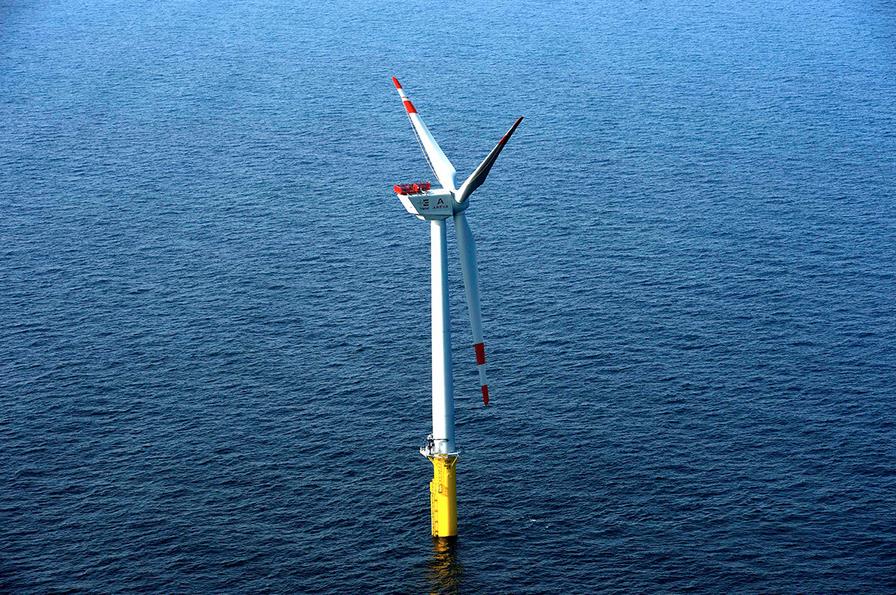 Ines Kolmsee, Chief Operating Officer of EWE AG, stated: "EWE brings in its expertise from the development and operation of the first German offshore wind farm alpha ventus and the first commercial offshore wind farm Riffgat. Trianel will bring its insights from the development of the first community offshore wind farm Trianel Windpark Borkum."
In mid-July 2015, the 200MW Trianel Windpark Borkum has become fully operational. With this new cooperation, an essential condition for the second stage of the offshore wind farm with a further 200MW is provided, Trianel said in a press release.
"The joint venture with EWE creates the basis for the construction decision planned for the next year," said Sven Becker, CEO of Trianel GmbH. "With EWE we have found an experienced offshore partner who knows the specific investment requirements of public utilities."
EWE and Trianel will bring the project together to construction phase. EWE initially holds a 40% stake in the project development. In 2016, it will be decided whether EWE will also be involved in the investment for the actual implementation of the wind farm.
During the first development stage, Trianel has obtained essential prerequisites for the development of 400MW. Along with the approval of the Federal Maritime and Hydrographic Agency, the wind farm already has its own substation in place.
Some EUR 1 billion were invested in the first phase of the offshore wind farm by 33 public and regional utility companies from Germany, the Netherlands, Austria and Switzerland, as well as the Aachen municipal utility company Trianel. For the second phase, investments totaling EUR 800 million are pending. "After the construction decision is made next year, we expect to start construction in 2017," Becker said.
Offshore WIND Staff; Image: Trianel