Maritime Museum Rotterdam to Launch Offshore Experience
Over forty-five companies in the shipping and offshore maritime sector are among those who have contributed to the funding for the first ever exhibition in the Netherlands dedicated to the offshore sector, to be housed at The Maritime Museum Rotterdam for the next seven years.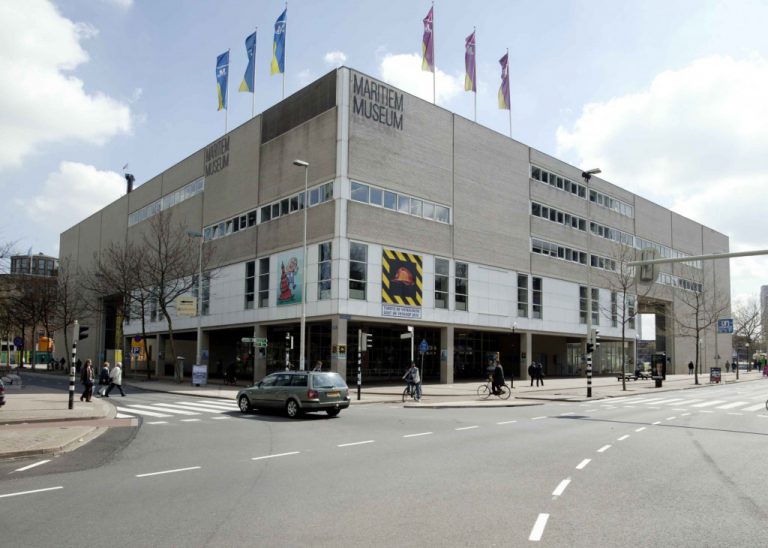 Offshore Experience, which will open in mid-December, will provide visitors with an overview of the search for oil, gas, wind energy and renewables at sea.
"Dutch companies are in demand throughout the world for the expertise they can bring to complex high-tech offshore projects in the most dynamic conditions. After all, just how do you construct a wind turbine at sea? How do you position a 30,000-ton platform on the seabed, accurate to the centimetre? And how do you prevent gas leaks at 3 km depth? The question for the future is not whether we will be able to drill deeper or under increasingly difficult circumstances, but how we can be more sustainable. In a world where everyone has an opinion on energy, the Maritime Museum is offering its visitors a unique experience around energy production at sea, both now and in the future," Frits Loomeijer, General Director of the Maritime Museum said.
People of all ages will be able to embark on a challenging search at sea for energy. Wearing a safety vest and helmet, they will experience what it is like to be on an offshore construction in the middle of the sea. A 360° film projection stimulates the senses. Ships come and go and helicopters land. Models of the newest and most advanced offshore ships will demonstrate their capabilities.
Offshore employees will offer a glimpse into their lives at sea, and simulated presentations will enable visitors to experience for themselves how drillers, crane drivers, wind turbine specialists and helicopter pilots undertake their demanding tasks on the open sea, in a constant battle with the elements. A lift will take visitors down to an undersea world, from just below the surface to a depth of 3 km. The adventure ends in the future, as visitors vote for the best sustainable idea for producing energy at sea.
As well as developing the exhibition, the museum is also expanding the limits of Holland's maritime heritage by adding offshore to its collection policy. It is carrying out research into the history of the offshore sector in collaboration with Erasmus University and setting a course in terms of technology education and project-funding.
The Offshore Experience has attracted strong support from the commercial sector. Over 45 companies from the offshore sector, plus a large number of other organisations, are financing two-thirds of the project, as well as contributing knowledge and items for the collection.
Jan-Pieter Klaver, CEO of Heerema Marine Contractors, said: "The Offshore Experience is a unique opportunity, a challenging way of getting young people to be enthusiastic about technology."
Companies which have made contributions as partners to the Offshore Experience include Heerema Marine Contractors, IRO, Van Oord Dredging and Marine Contractors B.V., Wärtsilä Netherlands B.V., SBM Offshore N.V., Huisman Equipment B.V., Bluewater Energy Services B.V., Royal IHC, Allseas Group S.A., Seaway Heavy Lifting, Tideway B.V., Oranje-Nassau Energie B.V., Teijin Aramid BV, Saab Seaeye Ltd., JB Systems, MARIN, Jumbo, Iemants N.V. , Peterson, ENGIE E&P Nederland B.V., HSM Offshore BV, GustoMSC B.V., TOS Netherlands B.V., STC-Group, Navingo B.V., Vroon B.V., Van Beest B.V, Falck, Volker Staal en Funderingen B.V., RedWave BV, Gunneman Group IMO, Hydac BV, Sif Group BV, Nature group, InterDam B.V., Primo Marine, RH Marine Netherlands B.V., International Paint (Nederland) BV onderdeel van AkzoNobel, Intramar Insurances, Scheepvaartkrant, Halliburton BV, Bureau Veritas Marine Netherlands, AncoferWaldram Steelplates bv, Koninklijke Niestern Sander Scheepsbouw B.V., Stemat bv, Fugro N.V., IHC Hytec BV, Rederij Groen, Seascape BV, TNO, Ulstein Design & Solutions B.V.