Innovation Installs First Foundation at Race Bank
GeoSea's jack-up vessel Innovation has installed the first of 91 monopile foundations at DONG Energy's 580MW Race Bank wind farm located approximately 17 miles off the coast of North Norfolk, UK, according to local media.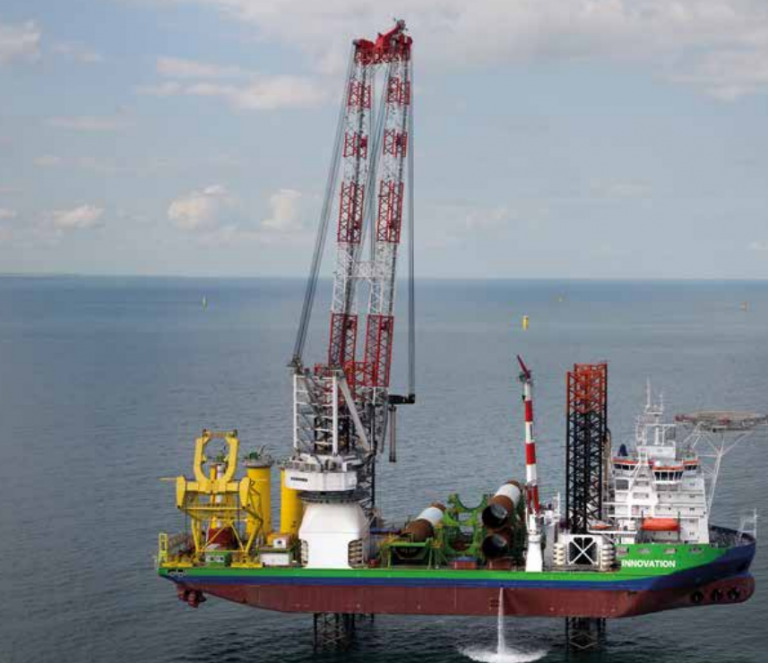 The foundations, manufactured by Bilfinger Mars Offshore in Poland, will be spread over an area covering approximately 29 square miles.
Following the installation of monopile foundations and transition pieces, A2SEA will start installing the Siemens 6MW turbines with its offshore installation vessel Sea Challenger. The turbine installation works are expected to start in early 2017.
Race Bank is slated for full commissioning in 2018.
Service for the wind farm will be provided jointly by Siemens and DONG for a period of five years.