Bladt to Build Beatrice Jackets
Seaway Heavy Lifting has placed an order with Bladt Industries for 30 jacket foundations for the Beatrice Offshore Wind Farm.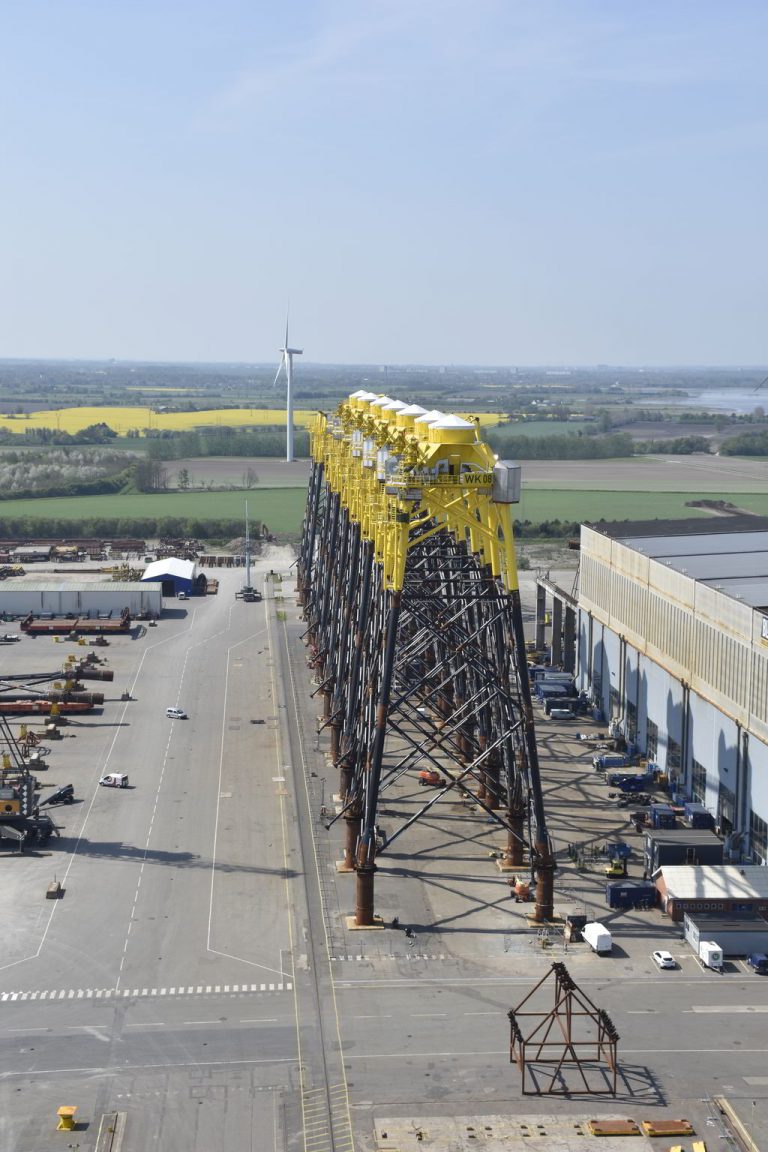 Bladt Industries will manufacture 30 four-legged jacket foundations at its production facilities at Lindoe Industrial Park, Denmark.
The jacket foundations will have a height of up to 71 metres and weigh up to 830 tonnes, with a footprint of 24 x 24 metres. They will be installed in water depths of up to 47 metres.
"This new contract is very important for us in securing the serial production of jacket foundations at our facilities on Lindoe Industrial Park, and fabrication of the jacket structures will build on our strong track record from previous projects. We are very pleased with this order, and we see it as an opportunity to continue our journey towards an optimal jacket serial production and making jackets a sustainable foundation for future offshore wind farms," said Jan Kjærsgaard, CEO, Bladt Industries.
Fabrication of the Beatrice project will commence in the 3rd quarter of 2016, and the first jacket foundations are expected to be delivered in the 3rd quarter of 2017.
Seaway Heavy Lifting has teamed up with Subsea 7 to carry out the EPCI contract for Beatrice offshore wind farm's foundations and array cables.
The 588MW Beatrice offshore wind farm will consist of 84 wind turbines, installed some 13.5 kilometres off the Scottish coast in the North Sea.