Wales Decalres Tidal Lagoons as Good Option
The 2014 Project Pipeline Update to the Wales Infrastructure Investment Plan notes the potential for tidal lagoons to bring up to £5bn of private sector investment to Wales.
The Swansea Bay Tidal Lagoon has also been named in the National Infrastructure Plan 2014, published by HM Treasury ahead of the Chancellor's Autumn Statement.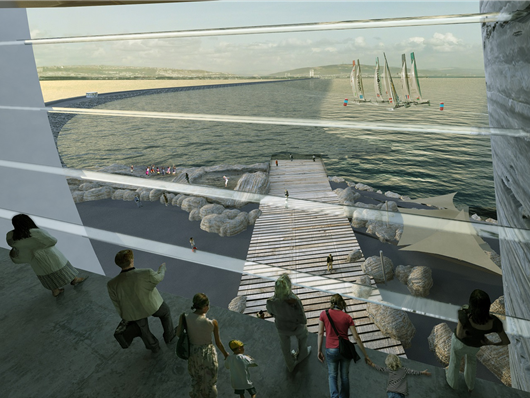 Chief Executive, Mark Shorrock commented: "It's another positive step towards tidal lagoon infrastructure becoming a mainstream energy solution. The Swansea Bay Tidal Lagoon provides the key to unlock large quantities of reliable, low cost, low carbon electricity for the next 120 years. 
"Backing the Swansea Bay Tidal Lagoon also means backing a catalyst for British industry and exports, a new option for strategic flood defences, an opportunity to regenerate coastal communities and a vision for national energy infrastructure that can work hand-in-hand with nature."  
[mappress mapid="14920″]
Press release; Image: Tidal Lagoon Swansea Bay