Sembmarine Supports Chinese Offshore Wind Market
Sembmarine SLP Limited has signed an Memorandum of Understanding (MOU) with the China Shipbuilding Corporation, Zhengzhou Institute of Mechanical and Electrical Engineering, with a view to cooperate and promote products and services for use in offshore construction projects, specifically in regard to consultation on Wind Farm Electrical Substations, and Offshore Accommodation platform design.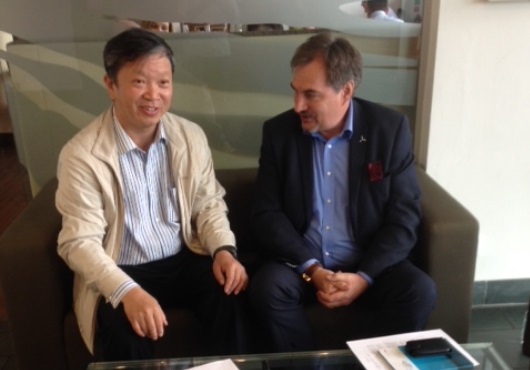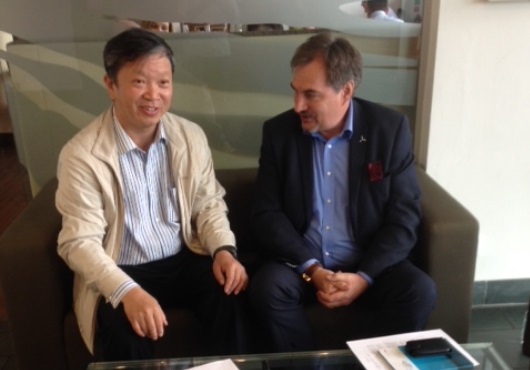 Nine members of a Chinese delegation with the assistance of UKTI, met several companies throughout the UK to discuss methods of introducing proven services and technologies to the offshore renewables industry in China.
Through the assistance of SSE Limited and organised by Sembmarine SLP, the UK tour also included a visit to the Greater Gabbard offshore Wind Farm on the East Anglian coast, and culminated in the signing of an MOU during the attendance of the Renewables UK Offshore Wind Exhibition and Conference in Glasgow, on Thursday 12th June.
Paul Thomson, Sembmarine SLP's Managing Director said:
"The offshore wind energy market in China is potentially vast, is in its infancy, and we therefore feel privileged to be invited to assist in its development. The success and longevity of all emerging markets is wholly dependent upon driving down costs, whilst adding value through quality and efficiency. We hope that we, with our new partners, can demonstrate how the experiences learned in the UK can be used to benefit projects in both China and Europe. We are looking forward to a long and successful relationship between our two organisations." 
Press release, June 18, 2014; Image: Sembmarine