Sea Challenger Preparing for Westermost Rough
On Saturday, 17 May 2014, A2SEA's new purpose built installation vessel Sea Challenger arrived in the Port of Esbjerg. The vessel will now mobilise for its first project, DONG Energy's Westermost Rough in the UK.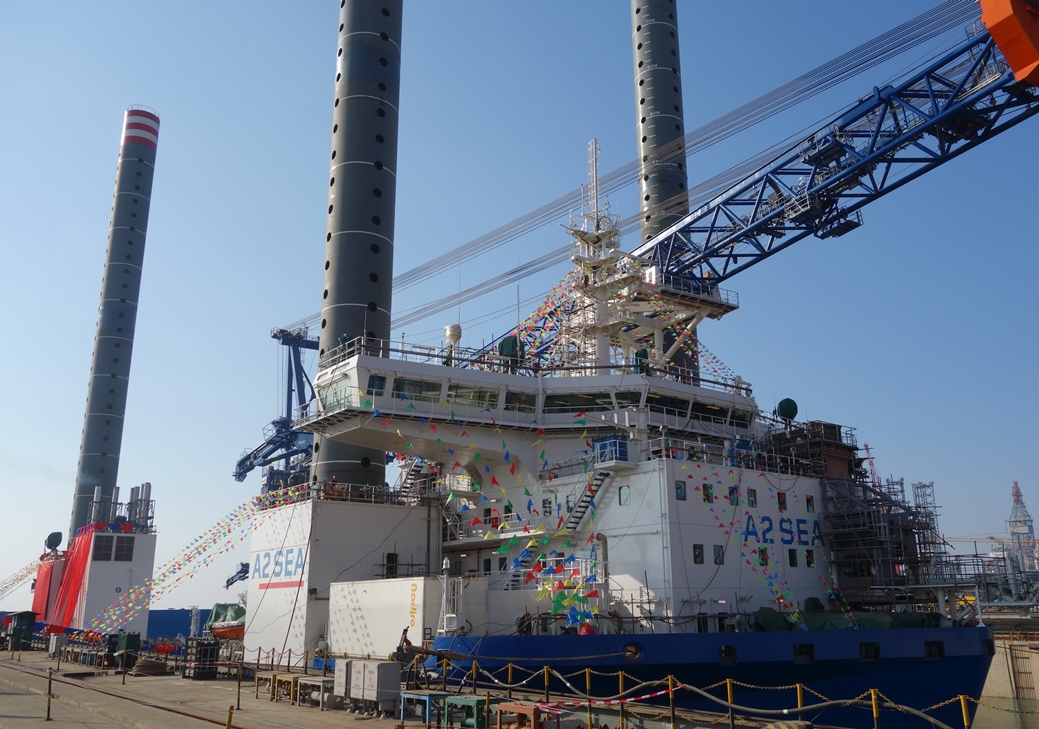 Sea Challenger is a sister vessel to Sea Installer, which entered into A2SEA's fleet in December 2012 and went directly to Gunfleet Sands Ext. to install two Siemens 6MW test turbines.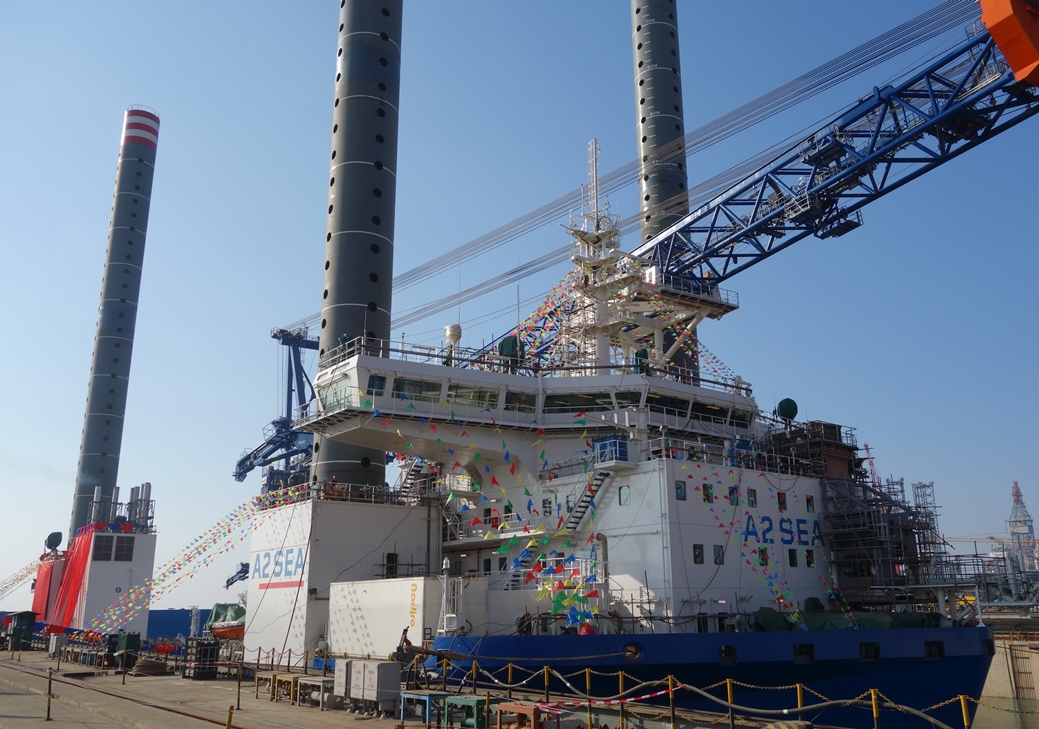 "Sea Challenger is a purpose built offshore installation vessel powered by the knowhow, A2SEA has gained as pioneers with 14 years of experience in the business," said Jens Frederik Hansen, CEO in A2SEA. He added that SEA CHALLENGER has secured work until the end of 2015.
Sea Challenger will mobilise for Westermost Rough until Mid-June where she will start the installation of 35 Siemens 6MW turbines – the first time anywhere in the world that these turbines are used on a large scale.
The Westermost Rough OWF is expected to be fully commissioned in the first half of 2015.
Press Release, May 19, 2014; Image: A2SEA