AREVA Rotor Stars Loading Commence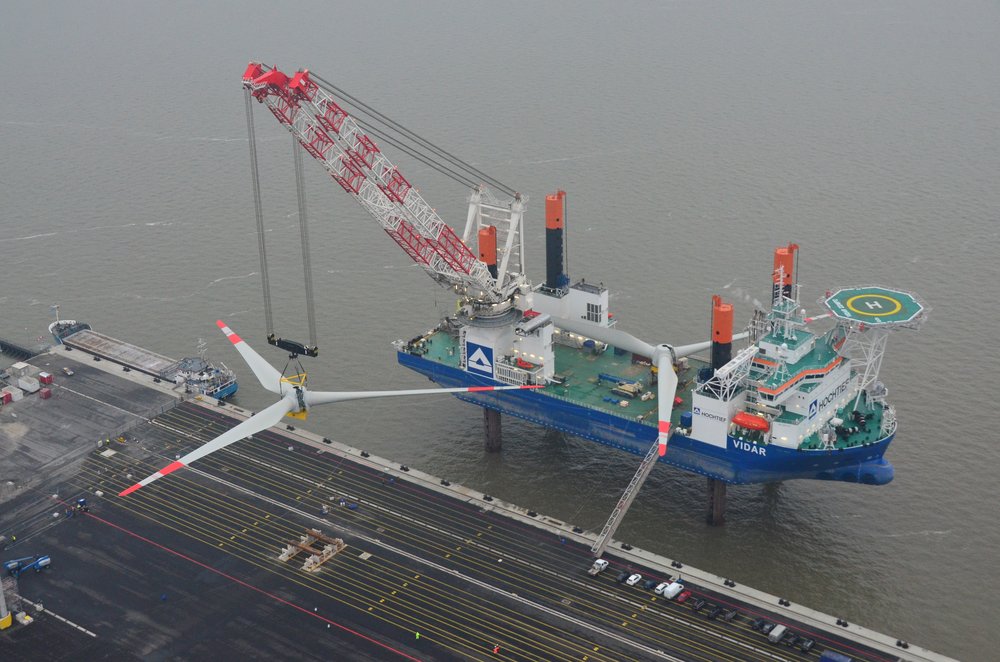 Crane vessel VIDAR has started loading the first AREVA rotor stars for the offshore wind farm Global Tech I yesterday.
The pre-assembly of the almost sixty metres long rotor blades and the nacelle was accomplished at the terminal site of the JadeWeserPort, adjacent to the ship.
Following loading, the VIDAR will leave with the next suitable weather window to the construction field, which is around 170 kilometres from Wilhelmshaven.
Weighing more than 100 tons, the rotor star with a diameter of 116 metres will sweep a surface area of approximately the same size as one and a half football fields.
In the construction field, the installation of turbine and nacelle is already in full swing with the two installation ships Brave Tern and Thor.
As soon as the installation works of the rotor stars is completed, the commissioning of the respective wind turbines will commence.
The wind farm's array consists of 80 wind turbines each with a capacity of 5 megawatts and so has a total installed capacity of 400 megawatts. This will realistically provide electricity generated by environmentally friendly wind energy of more than 1.4 billion kilowatt hours per year.
[mappress]
Press release, January 22, 2014; Image: globaltechone