Another Multi-Gigawatt Offshore Wind Project Emerges in Australia
Elanora Offshore, a consortium comprising EnergyAustralia, KIMAenergy, Boskalis, Respect Energy, and Polpo Investments, has unveiled its plans to build a 5 GW wind farm off the Gippsland coast, Australia's first declared offshore wind zone.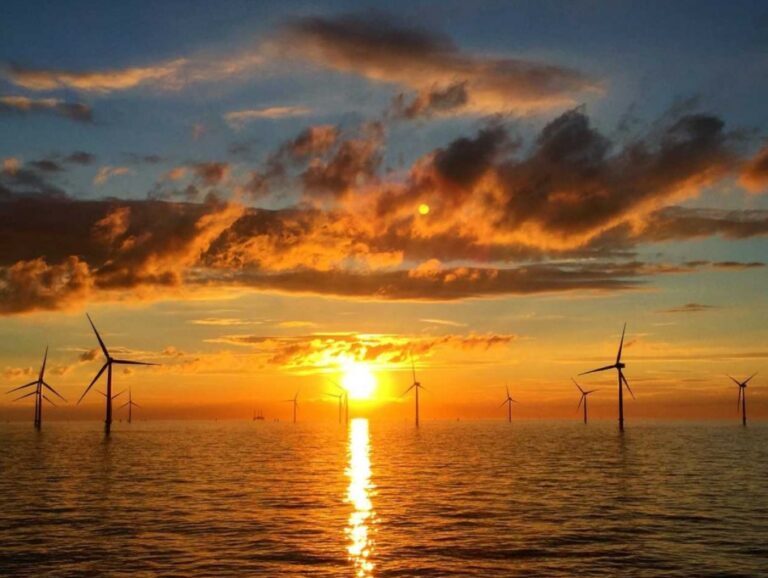 According to the project's website, the 5 GW Elanora offshore wind farm would create over 3,000 direct jobs during the construction phase and 320 jobs during operations.
When fully operational, the project would provide enough renewable energy to meet up to 40 per cent of Victoria's present-day energy needs. In addition, Elanora Offshore will avoid 600 million tonnes of CO2 emissions over the project's lifetime.
"Together with other members of the Consortium, we participate in a multi-stage process related to the construction of a farm off the coast of Victoria. Once fully operational, the project will provide over 20 TWh of clean, secure energy per year – enough to meet 40% of Victoria's current energy needs," said Sebastian Jabłoński, President of Respect Energy Holding.
The consortium comprises EnergyAustralia, a company that operates 5 GW of power across Australia, including the Yallourn Coal Power Plant in the Latrobe Valley, which is due to close in 2028, Boskalis, one of the leading global offshore wind contractors with a fleet of over 650 specialist vessels, and KIMAenergy, a company that worked on over 15 GW of offshore wind projects around the world.
"We see offshore wind as a source of clean energy that can replace some of the power lost as a result of the coal phase-out, while providing a source of new employment for our employees at Yallourn," said Dan Nugent, Head of Portfolio Development at EnergyAustralia.
The consortium also includes Polpo Investments, which in the past developed power plants using renewable energy on an industrial scale on the Australian continent, and Poland-based Respect Energy, an energy trader and retailer.
YOU MIGHT ALSO LIKE
KIMAenergy will lead the development of the bottom-fixed offshore wind project.
"Each consortium member serves a purpose and is a leader in their field. Our approach has been to bring together the expertise needed to address the key challenges of developing offshore wind projects in new markets," said Maya Malik, CEO of Elanora Offshore.
The consortium plans to build its multi-gigawatt project in two stages, each involving 2.5 GW of capacity. The first phase of Elanora Offshore is expected to be operational by 2032 while the second phase is planned to be completed by the end of 2034.
Australia's Ministry for Climate Change and Energy opened the invitation period for feasibility licence applications for the Gippsland area in January this year.
The Minister for Climate Change and Energy declared the Bass Strait off Gippsland as suitable for offshore renewable energy infrastructure in December 2022. The area, which covers about 15,000 square kilometres, is estimated to support more than 10 GW of offshore wind capacity.
There are several proposed offshore wind projects in the Bass Strait, including the 1.5 GW Seadragon being developed by Flotation Energy, the 1.3 GW Greater Gippsland project developed by BlueFloat Energy and Energy Estate, the 2.5 GW Great Eastern project developed by Corio Generation, and the 2 GW Star of the South.
The state of Victoria, home to the country's first offshore wind development area, is targeting at least 2 GW of offshore generation capacity by 2032, 4 GW by 2035 and 9 GW by 2040.

ADVERTISE ON OFFSHOREWIND.BIZ
Get in front of your target audience in one move! OffshoreWIND.biz is read by thousands of offshore wind professionals daily.
Follow offshoreWIND.biz on: