Three New Offshore Wind Projects Emerge in Australia
Spain-based BlueFloat Energy and Australia's Energy Estate, which recently partnered to develop offshore wind projects in New Zealand and Australia, have revealed the first three offshore wind farms they are developing together in Australia.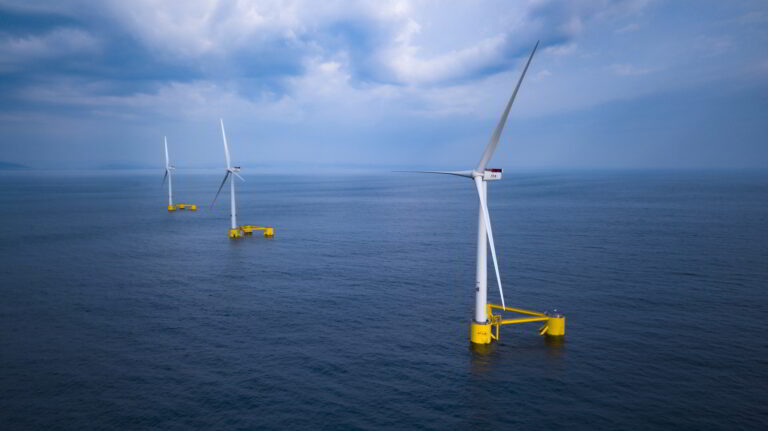 The projects, which have a total installed capacity of 4.3 GW, include one bottom-fixed and two floating wind farms, with floating wind technology planned to be installed off the coast of New South Wales and bottom-fixed turbines planned for the waters offshore Victoria.
The partners said on 22 December that they were also assessing a number of additional sites in each of Victoria, South Australia and Tasmania and they planned to announce further projects early next year.
In North South Wales, BlueFloat Energy and Energy Estate are developing Hunter Coast Offshore Wind Project, a 1.4 GW floating wind farm south of Newcastle in the Hunter Coast region, and a 1.6 GW floating wind project called Wollongong Offshore Wind Project, which includes two sites off Wollongong in the Illawarra region.
The Hunter Coast floating wind farm, located in the offshore wind renewable energy zone identified by AEMO in the draft 2022 Integrated System Plan, would supply electricity to existing large energy users such as Tomago's aluminium smelter as well as to the emerging loads such as green hydrogen being promoted by the Hunter Hydrogen Hub, according to BlueFloat and Energy Estate, a developer of renewable energy and green hydrogen projects in Australia and New Zealand.
The large-scale Wollongong floating wind project, located across two sites in the NSW offshore wind renewable energy zone, would support the existing industrial ecosystem in Illawarra and facilitate growth of new industries in the region, including green hydrogen for export and domestic markets such as mobility.
The bottom-fixed offshore wind farm, located off the coast of the Gippsland region in Victoria and named Greater Gippsland Offshore Wind Project, is planned to have an installed capacity of 1.3 GW.
This large-scale offshore wind farm, located in the Bass Strait, builds on the momentum for an accelerated retirement of brown coal projects in the La Trobe Valley and is intended to complement the existing and planned transmission infrastructure in Gippsland, the developers said.
"The timing of our announcement comes hot on the heels of Australia's Federal Government passing legislation that provides a framework for developing offshore wind projects here. This is a pivotal step as the Offshore Electricity Infrastructure Bill 2021 establishes a regulatory scaffold to enable the construction, installation, commissioning, operation, maintenance, and decommissioning of offshore electricity infrastructure", said Nick Sankey, Country Manager for BlueFloat Energy.
At the end of the last month, Australia's Parliament endorsed a package of new laws establishing the regulatory framework around electricity infrastructure projects in Commonwealth waters.
The Offshore Electricity Infrastructure Bill 2021 allows the government to designate areas in Commonwealth waters more than three miles offshore for wind energy development. In addition, the accompanying Offshore Electricity Infrastructure (Regulatory Levies) Bill 2021 allows for the imposition of levies on regulated entities to recover the regulatory costs.
BlueFloat Energy and Energy Estate announced their partnership, at the same time Australian government passed the new legislation, saying they teamed up with Elemental Group for offshore wind in New Zealand while the two companies had also partnered to develop offshore wind projects in Australia.