DNV Kicks Off JIP to Address Earthquake Challenges for Wind Farms
DNV has started a joint industry project (JIP) to increase certainty in the design process for offshore wind farms challenged by earthquakes.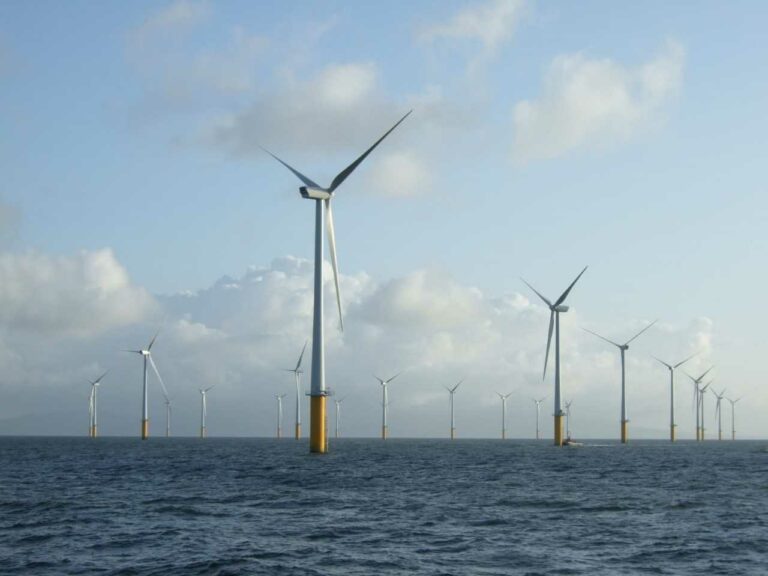 The so-called ACE2 JIP is a follow-up project of "Alleviating Cyclone and Earthquake Challenges" (ACE) project and will deeply investigate issues related to earthquakes that were not conducted in the first project.
Special topics that will be addressed in the ACE2 JIP are geotechnical aspects such as damping and liquefaction, jack-up installation vessels, details of seismic load analysis, and specific Taiwanese and Japanese needs.
The results will be used to update the recommended practice DNV-RP-0585 Seismic design for wind power plants with the most recent customer feedback and state-of-the-art knowledge, DNV said.
"When we look at the predictions for installed offshore wind capacity worldwide, we expect that Europe will be surpassed by Asia in the 2030s and North America in the 2040s", said Kim Sandgaard-Mørk, Executive Vice President for Renewables Certification at DNV.
"Especially in Asia and the US wind turbines and offshore substations, need to be designed to meet challenging conditions like earthquakes. This collaborative effort by the industry will increase the financial robustness of future wind farms in earthquake zones."
Companies that joined DNV in the kick-off meeting are CDEE, Equinor, Jan de Nul, Kajima, Obayashi, Ørsted, Penta-Ocean, Shell, Shimizu, Siemens Gamesa, Taisei, Van Oord and Vestas.
"Japan has the sixth longest coastline in the world with ambitious government targets to install 10 GW of offshore wind by 2030. Therefore typhoons, earthquakes and tsunami risks should be given special attention in the project design life cycle", said Marcus Klose, Head of Section Steel Structures at DNV.
Follow offshoreWIND.biz on: