1.2 GW Wind Project Offshore Finland Receives Key Permit
Ilmatar Offshore has been granted an exploration permit by the Finnish Ministry of Employment and Economy to conduct environmental surveys for a 1.2 GW offshore wind project in Finland.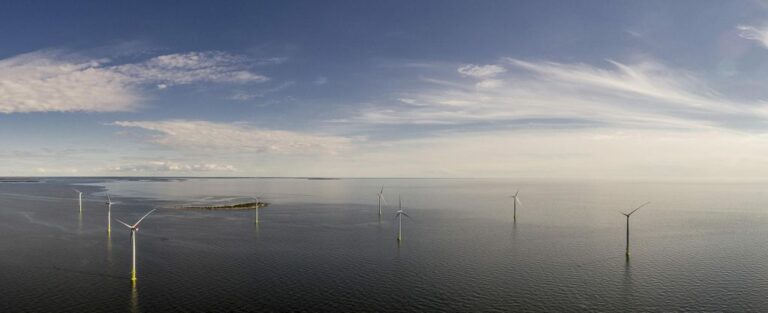 Ilmatar Offshore has identified a new 367 square kilometre offshore wind area in the Finnish Exclusive Economic Zone.
The project area, called Vågskär, is located in the southern part of the Bothnian Sea, about 65 kilometres west of Usikaupunki and about 30 kilometres north of Åland.
Vågskär has a potential installed capacity of about 1.2 GW, based on 15 MW wind turbines, the technology already in use today, said Ilmatar Offshore.
The area's Environmental Impact Assessment (EIA) studies are already underway, being carried out by the Danish company Ramboll Group.
The company's Finnish subsidiary will carry out several field surveys, marine archaeological and biological investigations, and examinations of the area's geophysical characteristics.
"In the EIA, impacts to sea nature and other potential impacts will be identified and assessed thoroughly. Cumulative impacts with other projects and potential transboundary impacts to other countries will be an essential part of the Vågskär EIA," said Sanna Sopanen, marine biologist, and leading environmental consultant in Ramboll Finland.
Technical and environmental studies will be conducted in the project area in 2023 and 2024. According to the preliminary schedule, the EIA work for Vågskär will be finalised in mid-2025.
The Vågskär area is optimally located close to Ilmatar Offshore's Stormskär and Väderskär project areas in Åland's territorial waters, creating further synergies, the wind developer said.
Ramboll was also appointed to carry out the EIA work for the two offshore wind project areas in December 2022.
"With Vågskär in our project portfolio, we ensure massive energy production in the Nordic region in a very strategic location", said Anna Häger, Regional Manager at Ilmatar Offshore.

ADVERTISE ON OFFSHOREWIND.BIZ
Get in front of your target audience in one move! OffshoreWIND.biz is read by thousands of offshore wind professionals daily.
Follow offshoreWIND.biz on: