RWE Shares Celtic Sea Floating Offshore Wind Vision
RWE has unveiled its vision for the future of floating offshore wind in the Celtic Sea region and the opportunities it presents from new large-scale, commercial projects.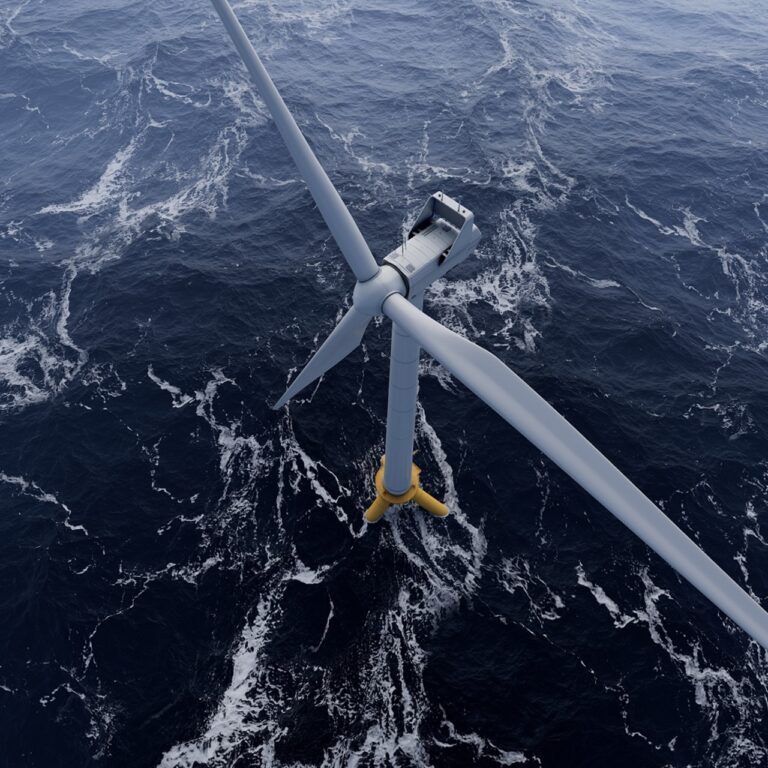 Entitled "RWE's Vision for the Celtic Sea", the document was unveiled during day one of the Marine Energy Wales conference, in Swansea, UK.
RWE sees floating wind technology as the next frontier in the development of the offshore wind sector, and which could potentially unlock a multi-billion pound opportunity for the broader Celtic Sea region and the UK.
Studies anticipate the first GW of floating wind to be developed in the Celtic Sea could potentially deliver around 3,000 jobs and GBP 682 million in supply chain opportunities for Wales and the southwest of England.
Against this backdrop, it's anticipated the technology could unlock a resurgence in Welsh industry, helping to decarbonise industry and transport, spur on academic innovation, and spearhead the growth of a new, highly skilled workforce.
In order to deliver these bold ambitions, investment and a broad dynamic collaboration between business, industry, academia, and Governments in Wales and Westminster are required.
RWE's vision document is said to reaffirm the company's commitment to helping realise economic opportunities for the benefit of communities and the supply chain, by drawing upon its extensive knowledge gained from decades of leadership in offshore wind, and its emerging status as a front-runner in floating wind.
The Crown Estate is holding its first Celtic Sea offshore leasing round later this year for the deployment of 4 GW of new clean energy capacity between 2030 and 2035.
RWE will be bidding into the auction with the aim of securing at least 1 GW of installed capacity, to be developed throughout the 2020s.
"The Celtic Sea region is pivotal to RWE's 'Growing Green' strategy in the UK, where we expect to invest £15 billion in clean energy infrastructure by 2030. Putting this plan to work in the region will help facilitate and forge the energy, industrial, societal and economic transformation urgently needed to meet the UK's net zero ambitions," Tom Glover, UK Country Chair, RWE, said.
RWE has already developed industrial collaborations to understand supply chain possibilities. These include a cooperation agreement with Tata SteelUK to understand and explore the production of steel components that could be used in high-tech floating wind foundations and structures for projects in the Celtic Sea. The company has also signed agreements with ABP Port Talbot, the Port of Milford Haven, and Marine Power Systems of Swansea, to explore opportunities for building the supply chain for floating wind.
RWE is the largest power producer and renewable energy generator in Wales with more than 3 GW of energy across eleven sites. If successful in the leasing round, RWE's Celtic Sea projects will also play a key role in the development of RWE's Pembroke Net Zero Centre, as well as decarbonizing wider industrial processes and transportation across South Wales.

ADVERTISE ON OFFSHOREWIND.BIZ
Get in front of your target audience in one move! OffshoreWIND.biz is read by thousands of offshore wind professionals daily.
Follow offshoreWIND.biz on: