RWE Study Identifies Floating Wind Supply Chain Opportunities for Wales
A study, funded by RWE, has identified supply chain opportunities for Wales and the region from Celtic Sea floating offshore wind development.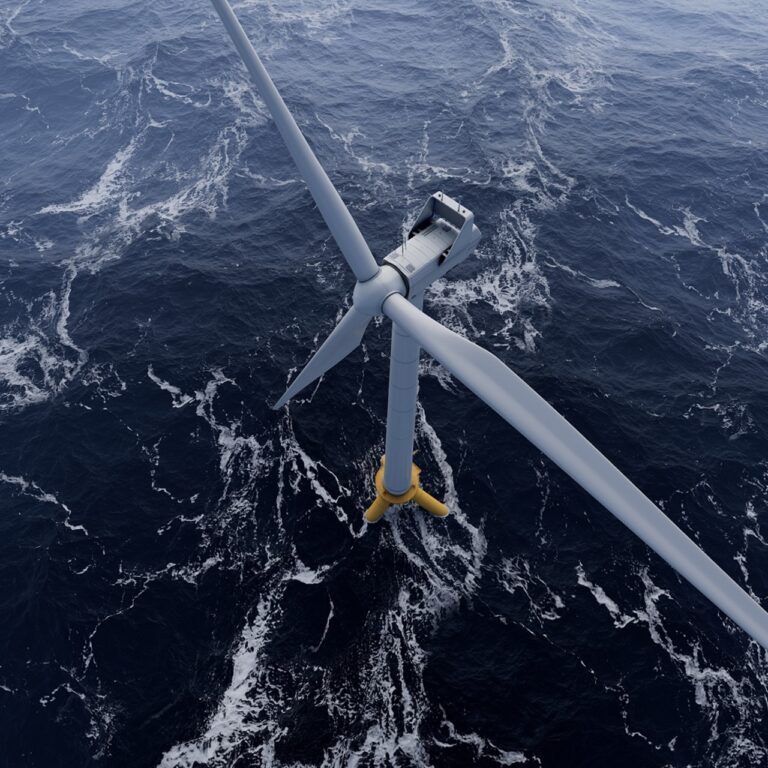 The study was carried out by Swansea-based Marine Power Systems (MPS) which is developing a floating wind platform solution called PelaFlex for industrial-scale application.
RWE is working with MPS to help prove the Pelaflex platform's capabilities in the Celtic Sea marine environment.
The first phase of the study showed that the shallow waters and harsh metocean conditions in the Celtic Sea bring unique engineering challenges compared to other global floating wind markets which could be solved using solutions that are optimised for these conditions, such as are found in the MPS PelaFlex foundation, RWE said.
The study uses execution strategies of the MPS PelaFlex from a range of infrastructure deployment options, demonstrating the versatility of the technology, according to the German offshore wind developer.
"The modular and structurally efficient design provides utility scale developers with maximum flexibility between reducing cost and increasing local economic benefits, whilst accelerating farm development at scale", said Gareth Stockman, CEO of MPS.
High tidal ranges and metocean conditions are particular challenges of the Celtic Sea, RWE said, demonstrating the need for local ports to facilitate the deployment of floating offshore wind.
The study outlined that while several regional ports have the physical and locational potential to support floating wind in the Celtic Sea, significant strategic investment decisions are required to champion a leading "hub" port to accommodate the emerging technology.
A port with the right capabilities will be key to maximising local content opportunities – without investment in those capabilities, the full potential of the local supply chain will not be reached, according to RWE.
A second phase of the study will follow, said the companies, during which MPS plans to focus on the potential roles and capabilities of specific suppliers, ports, fabricators, and manufacturers, alongside training and academic establishments.
RWE is preparing to bid into the Crown Estate Celtic Sea seabed leasing round later this year where up to 4 GW of floating wind will be awarded.
Prior to the study, RWE already signed agreements with the two deep-water ports in the region, ABP Port Talbot and Pembroke Dock, as well as co-operation agreement with Tata Steel UK to explore how these facilities may be utilised for Celtic Sea floating wind.
Follow offshoreWIND.biz on: