Drillship-Turned-Crane Vessel Gearing Up for Three US Offshore Wind Projects
Boskalis's new offshore wind foundation installation vessel Bokalift 2, which went into service last year after being converted from a drillship into a crane vessel, is currently undergoing modifications in the Netherlands before its scheduled work in the United States.
Bokalift 2 arrived in the Port of Rotterdam in mid-February for the final outfitting ahead of the installation of foundations at offshore wind farms along the US East Coast.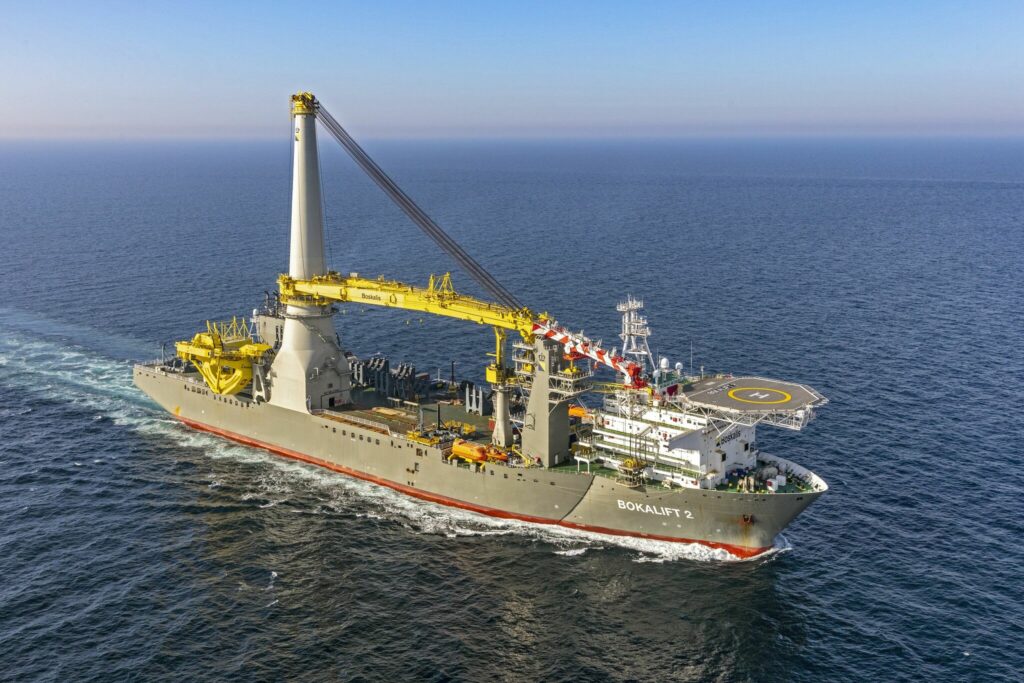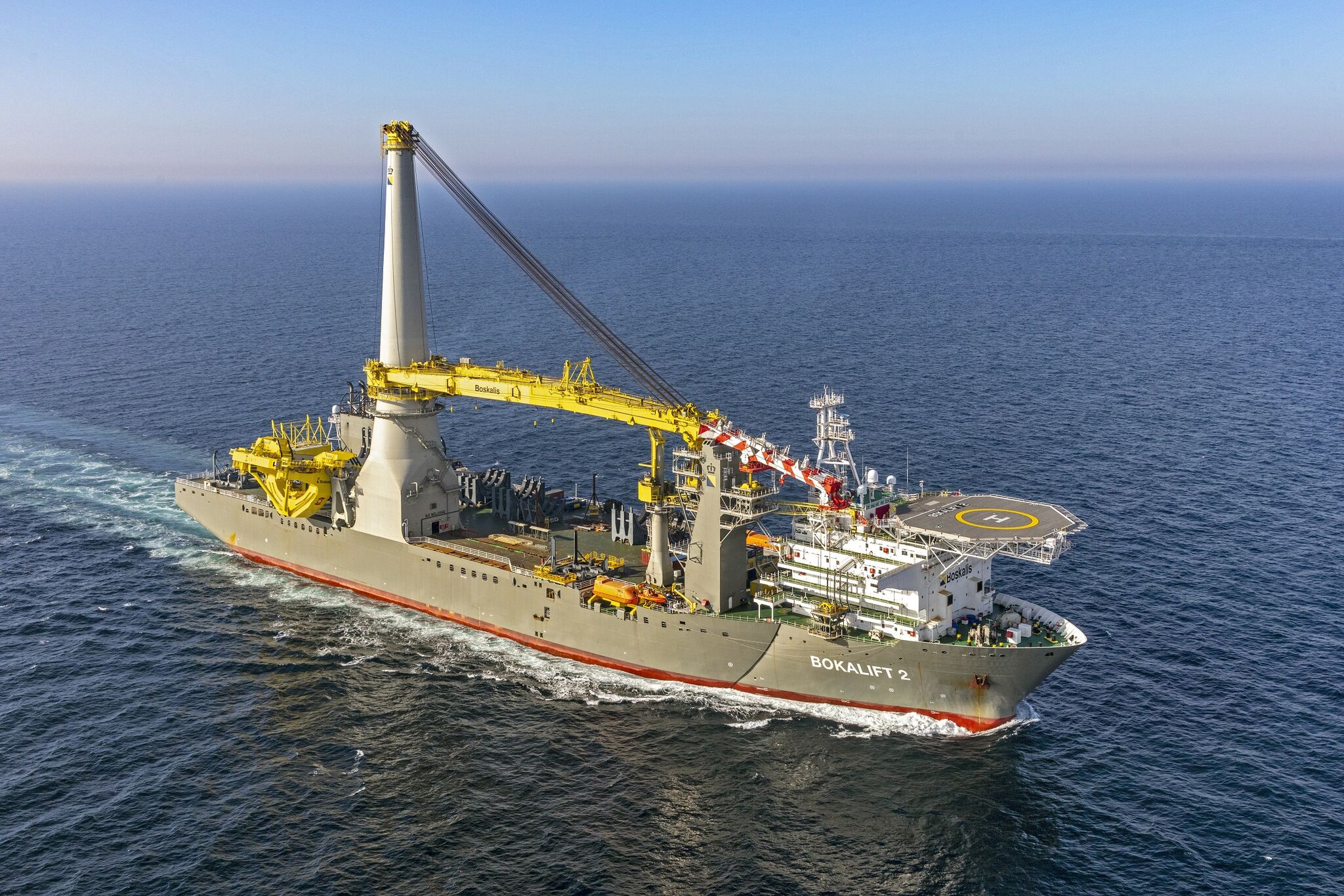 In June 2022, Boskalis secured a deal with Ørsted and Eversource for the transportation and installation of three substations and XXL monopiles for their South Fork Wind and Revolution Wind offshore wind projects.
In the annual report for 2022, issued on 9 March, Boskalis CEO Peter Berdowski is quoted as saying Bokalift 2 will be deployed on three projects in the US.
At the beginning of this year, the Dutch offshore construction company announced it had signed another contract in the US offshore wind market, leaving the client and the project undisclosed. For this offshore wind farm, Boskalis will also transport and install foundations, as well as the offshore wind farm's power cables.
Bokalift 2 underwent the conversion process from a drillship into a DP2 crane vessel at the Dubai-based Drydocks World shipyard and booked its first assignment in the offshore wind sector in Taiwan, on the 589 MW Changfang and Xidao wind farm.
The conversion scope for the vessel included the fabrication and installation of 9,000 tonnes of steel blocks on both sides of the vessel to increase its stability, as well as the installation of a new work deck.
As a crane vessel, Bokalift 2 has 7,500 square metres of free deck space, a 4,000-tonne revolving crane capable of lifting structures more than 100 metres high, and can accommodate 146 people onboard.
Boskalis also owns the self-propelled DP2 crane vessel Bokalift 1, which was converted from a Finesse type II heavy transport vessel in early 2018 and has since been deployed on a number of offshore wind projects such as East Anglia ONE in the UK, Saint-Brieuc in France, and Changfang and Xidao offshore Taiwan.
In Spring 2022, the vessel owner said that it planned to convert a number of vessels within its Offshore Energy division, including the crane ships Bokalift 1 and Bokalift 2, into hybrid vessels through the retrofitting of energy storage systems, or "power packs".