Siemens Gamesa's Most Powerful Offshore Wind Turbine Stands in Denmark
Siemens Gamesa completed the installation of its prototype SG 14-236 DD offshore wind turbine on 22 February. The wind turbine, which can reach a capacity of up to 15 MW with the company's Power Boost feature, will now be put through paces at the Danish national test centre for large wind turbines in Østerild.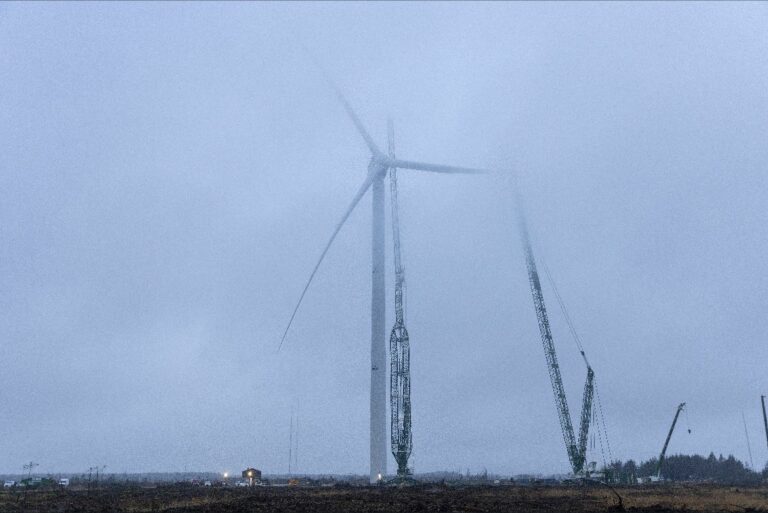 The wind turbine OEM started installing the prototype in October 2022 with the tower going up first, followed by the nacelle.
Earlier this month, Siemens Gamesa mounted the first of the three 115-metre blades onto the rotor hub.
The 236-metre rotor with blades based on the IntegralBlade® technology will enable the SG 14-236 DD to produce more than 30 per cent Annual Energy Production (AEP) compared to its SG 11.0-200 DD, the company says.
With a rotor of this size, the wind turbine has a swept area of 43,500 square metres.
To put this into perspective, only 90 of these offshore wind turbines could cover the annual electricity consumption of a city the size of Amsterdam in the Netherlands, according to Andre Dalby, Project Manager at Siemens Gamesa.
Expected to be commercially available next year, SG 14-236 DD is Siemens Gamesa's largest and most powerful model to date and one of the most powerful wind turbines now coming to the market.