Heerema Marine Contractors selected F.lli Righini for an innovative Lifting and Upending Tool
F.lli Righini was recently selected by Heerema Marine Contractors for the supply of an innovative Monopile Lifting and Upending Tool that will be delivered in 2024.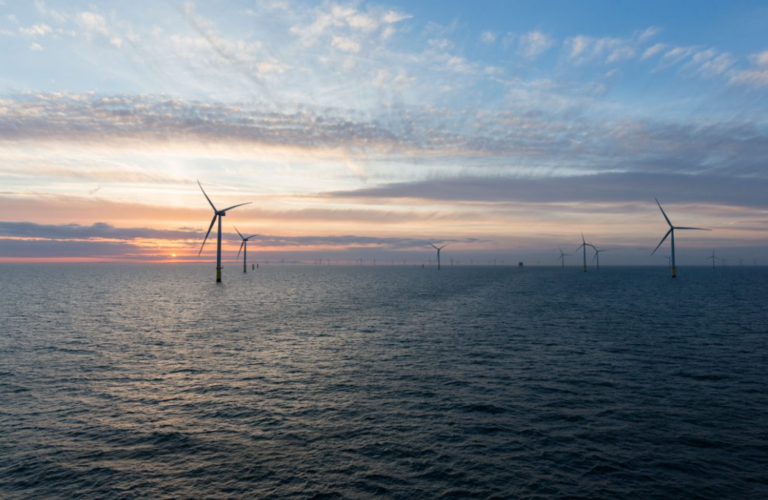 The Scope of Work includes Engineering, Fabrication and Testing of this tailor-made equipment that will be employed by Heerema Marine Contractors to install two major offshore wind farms in Europe and in the United States.
Compared to the current market offer, the tool presents various innovative features. They include a special interchangeable system to lift and upend both Flanged and Unflanged Monopiles and a rotation system for the Monopile itself. These aspects are particularly useful because they allow Heerema Marine Contractors to operate the same multi-purpose tool for various projects therefore saving time and costs.
This multi-purpose tool can be used for the upending and lifting of monopiles with top diameter up to 8 meters and weight up to 1580 tonnes. However, another feature of this interchangeable system is that the tool is suitable for piles of various diameters and weights and can be designed according to the Clients requirements for different installations.
The design of this tailor-made multi-purpose tool, which is currently patent pending, was the result of months of engineering, simulations and iterations carried out by F.lli Righini's Techinical Department and Heerema Marine Contractor.
The Contract also includes the supply of a Monopile Tip Lifting Tool for the upending of the monopiles stored on deck of Heerema Marine Contractor's vessels.
"We are truly honoured for the award of this major contract by Heerema Marine Contractors because it was a result of a great team effort with our Client that resulted in our innovative solution to meet challenging needs. We thank Heerema Marine Contractors for their repeated trust and collaboration and we are truly excited to work together towards the next steps of this project" said Renzo Righini, Chief Executive Officer at F.lli Righini.
F.lli Righini is a family business founded in 1951 and has been a major player in the offshore Oil & Gas equipment with world leadership on J-Lay Friction Clamps. Since 2019, the Company has leveraged on its extensive engineering and fabrication know-how to transition to the Offshore Wind industry achieving a relevant track record. The wide range of tools designed and built by F.lli Righini for the Offshore Wind Industry include: Monopile Upending Hinges and Systems, Internal Lifting Tools, Jacket Pile Grippers, Secondary Steel Installation Tools and numerous types of Lifting and Upending Tools for various applications such as Jackets, and Gravity Based Systems.
Note: The opinions, beliefs, and viewpoints expressed in this article do not necessarily reflect the opinions of Offshore-Wind.biz