US Companies Join Forces on Offshore Wind Substations
US-based companies Burns & McDonnell and Bay Ltd. are teaming up to provide engineering, procurement, fabrication, and construction of offshore substations. According to the new partnership, the aim is to help the US reach its offshore wind targets, as well as to address global supply chain challenges for the industry.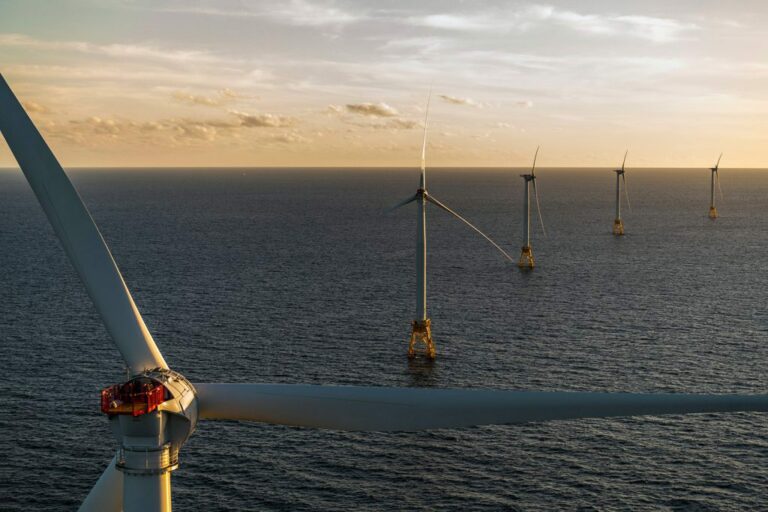 Burns & McDonnell, which has appointed Kent to provide structural and safety engineering, will lead the engineering part of work from its offices in the Northeast, while the fabrication and construction will take place in Bay Ltd. facilities in Corpus Christi, Texas.
The two companies say that bringing US-designed and US-fabricated offshore substations to market will strengthen the US offshore wind supply chain, which needs to grow to support making offshore wind a sustainable energy source.
"It's critical to build up local offshore wind industry-specific capabilities for both engineering and manufacturing, which currently primarily exist in Europe, and we're excited to support that knowledge transfer. Our proven relationship with Bay Ltd. enables us to provide 100% American solutions to the market and drive job creation in the U.S.", said Ray Kowalik, President and CEO of Burns & McDonnell..
Burns & McDonnell and Bay Ltd. have been partnering on design and fabrication projects in various industries for ten years and state that this new partnership represents an evolution of that relationship to apply that established understanding and experience to the offshore substation market.
Bay Ltd. has the history and the facilities with robust execution density available to build these large structures, and Kent has designed over 20 offshore substations globally and will add its substantial practical experience to the partnership through its Houston and Boston offices, according to a joint press release from the companies.
Among the latest contracts Kent won in the offshore wind sector is the one awarded by SSE Renewables, under which the company will design offshore substations and foundations for the 4.1 GW Berwick Bank offshore wind farm in Scotland.
"Offshore substations require extensive, complex fabrication, but our team is poised to deliver", said Rob Powers, President and CEO of Bay Ltd. "The successful execution of these types of projects throughout our history, including substructures and topsides, renders our project teams confident and capable in executing large offshore fabrication scopes today. Together with Burns & McDonnell, we can expand the U.S. supply chain and help the nation as it advances toward its clean power goals".
The US has set a goal of installing 30 GW of offshore wind by 2030 and recently announced a target of 15 GW for floating wind.
Since the country established the 2030 offshore wind target in early 2021, the US has accelerated its offshore wind development efforts, with the Bureau of Ocean Energy Management (BOEM) holding and announcing several lease sales, approving the first two US commercial-scale offshore wind farms, and launching the federal permitting process for several further projects.
After its first large-scale offshore wind farm, Vineyard Wind 1 in Massachusetts, entered construction in November 2021, the US gave the final go-ahead to the country's second project of this kind, the South Fork offshore wind farm in New York, in January 2022.
BOEM has also initiated environmental reviews for ten more projects, in addition to the two it already approved that are now under construction.
In February, the federal agency held a lease sale for the New York Bight in February 2022, the first offshore wind lease sale to be organised under the Biden-Harris administration and the biggest in the US yet.
Since then, the US has auctioned off areas in Carolina Long Bay and will soon hold its first-ever auction for offshore wind sites in the Pacific as it prepares to open a lease sale offshore California on 6 December. This will also be the first time the country will award leasing right to floating wind projects.
In October 2021, the Department of the Interior announced that BOEM would hold up to seven new offshore wind lease sales by 2025 to meet the goal of installing 30 GW of offshore wind energy by 2030.
Follow offshoreWIND.biz on: