US Sets 15 GW Floating Wind Target for 2035
The Biden-Harris Administration has set a target for the US to install 15 GW of floating offshore wind capacity by 2035, building on the country's existing goal of 30 GW of offshore wind by 2030, which will be largely met using bottom-fixed technology.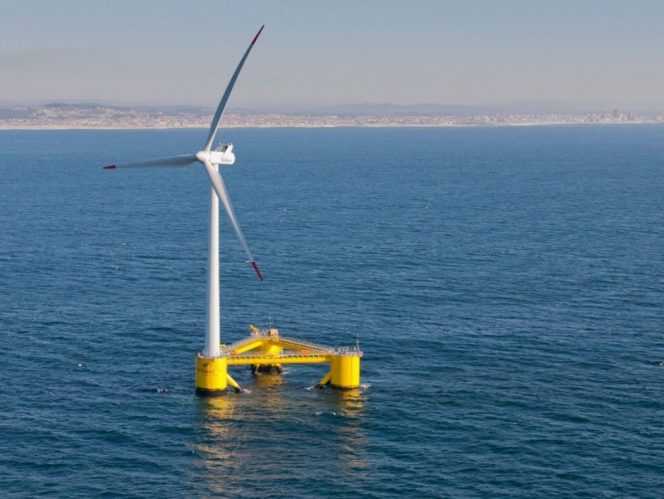 The Bureau of Ocean Energy Management (BOEM) will advance lease areas in deep waters for floating technology, starting with the lease auction off the coast of California by the end of 2022.
Areas that are most suitable for floating platforms hold two-thirds of the US offshore wind energy potential, including waters off the West Coast and the Gulf of Maine. 
Bringing floating offshore wind technology to scale will unlock new opportunities for offshore wind power off the coasts of California and Oregon, in the Gulf of Maine, and beyond, according to a press release from the White House.
The new target for floating wind is said to spur billions of dollars of economic opportunities and avoid an estimated 26 million tonnes of carbon emissions annually, with the 15 GW producing enough clean energy to power over five million households.
The 30 GW that the Biden-Harris Administration set as a 2030 target for offshore wind are enough to power 10 million US homes.
In addition to generating clean electricity, floating offshore wind will also support economy-wide decarbonisation, including using floating offshore wind for co-generation of clean fuels and energy storage.
"Today's actions will position the U.S. to lead the world on floating offshore wind technology. Globally, only 0.1 GW of floating offshore wind has been deployed to date, compared with over 50 GW of fixed-bottom offshore wind. America will seize this opportunity to be a frontrunner on floating offshore wind technologies, as part of President Biden's plan for a clean energy economy built by American workers", the White House stated in a press release from 15 September.
Initiatives to Lower Floating Wind Costs by 70 Pct and New Investments in R&D
To support this goal, as well as cost-effective deployment of floating wind beyond 2035, the Administration has also launched coordinated actions to advance floating offshore wind in the country, including cost reduction and research and development initiatives.
The US Energy Secretary Jennifer Granholm and Interior Secretary Deb Haaland announced the Floating Offshore Wind ShotTM, a new initiative that aims to reduce the cost of floating offshore wind energy by more than 70 per cent, to USD 45/MWh by 2035.
The initiative, led by the Departments of Energy (DOE), Interior (DOI), Commerce, and Transportation, will involve activities in research, development, and demonstration to catalyse continued cost reductions, with a focus on manufacturing, engineering, and continued increases of offshore wind turbine capacity.
As part of the the Floating Offshore Wind ShotTM, DOE will also collaborate with the National Science Foundation on research and workforce development in support of the initiative.
Agencies will also continue collaborating to develop the robust domestic supply chain and transmission infrastructure needed to accelerate floating as well as bottom-fixed offshore wind.
Furthermore, to support the new floating offshore wind goals, DOE also announced neatly USD 50 million for research, development, and demonstration funding, which includes support from the Bipartisan Infrastructure Law.
The funding will support, among others, a USD 6.85 million innovation challenge to optimise floating wind technologies and advance them for wide-scale domestic manufacturing and commercialisation.
The DOE also announced a USD 3 million project funded by the Bipartisan Infrastructure Law to develop a set of modeling tools to help industry and researchers design commercial-scale floating offshore wind farm arrays in US waters, including their anchors, mooring lines, and subsea power cables.
Among the initiatives launched by DOE is also a USD 1 million project funded by the Bipartisan Infrastructure Law, which aims to reduce key infrastructure challenges on the West Coast by outlining a network of ports and upgrades needed to deploy commercial-scale floating offshore wind.
Follow offshoreWIND.biz on: